Blondie brownies with crunchy peanut butter make a delicious treat. Enjoy with a cold glass of vanilla almond milk.
Ingredients
vegetable oil cooking spray
1 cup crunchy peanut butter
1/2 cup butter, softened
2 cups brown sugar

4 large eggs

1 tablespoon vanilla extract

1 1/2 cups all-purpose flour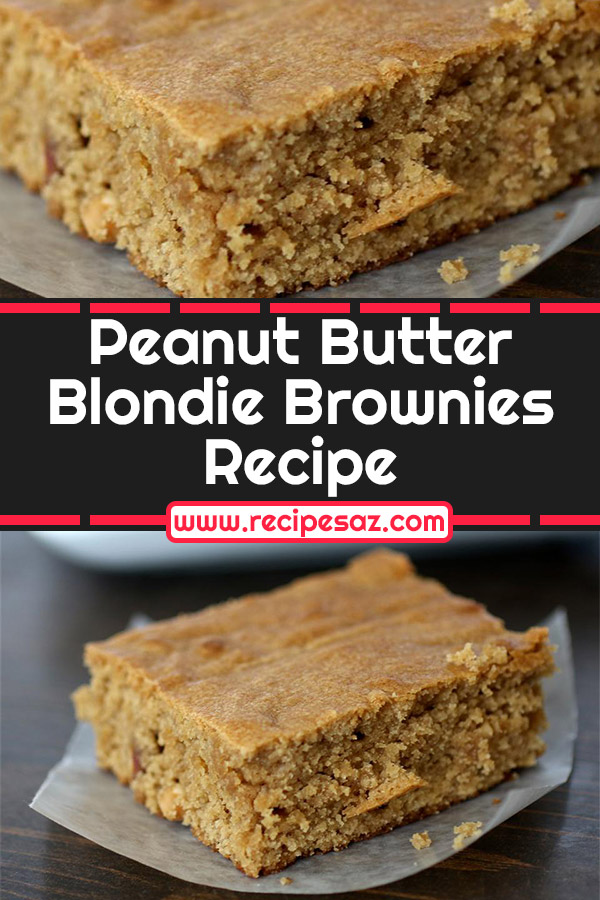 Directions
Preheat oven to 350 degrees F (175 degrees C). Spray a 9×13-inch baking dish with cooking spray.
Beat peanut butter and butter together in a bowl with an electric mixer until smooth. Gradually beat brown sugar into peanut butter mixture. Beat eggs into peanut butter mixture 1 at a time, beating well after each addition; add vanilla extract.
Gradually sift flour into peanut butter mixture and mix until batter is well-combined. Pour batter into prepared baking dish and spread evenly in the dish.
Bake in the preheated oven until a toothpick inserted into the center of the blondies comes out clean, about 35 minutes. Cool in the baking dish for 15 minutes before slicing into 24 bars. Remove to a wire rack to cool until just warm.