This dish was created in the Lazio region (the area around Rome) in the middle of the 20th century, after World War Two. We don't use cream, milk, garlic, onions or other strange ingredients; we use only guanciale, eggs, pecorino cheese, and lots of black pepper (carbonaro is the Italian for coal miner). This isn't the Italian-American version, it's the real, creamy carbonara and it comes right from Italy, where I live. Buon appetito.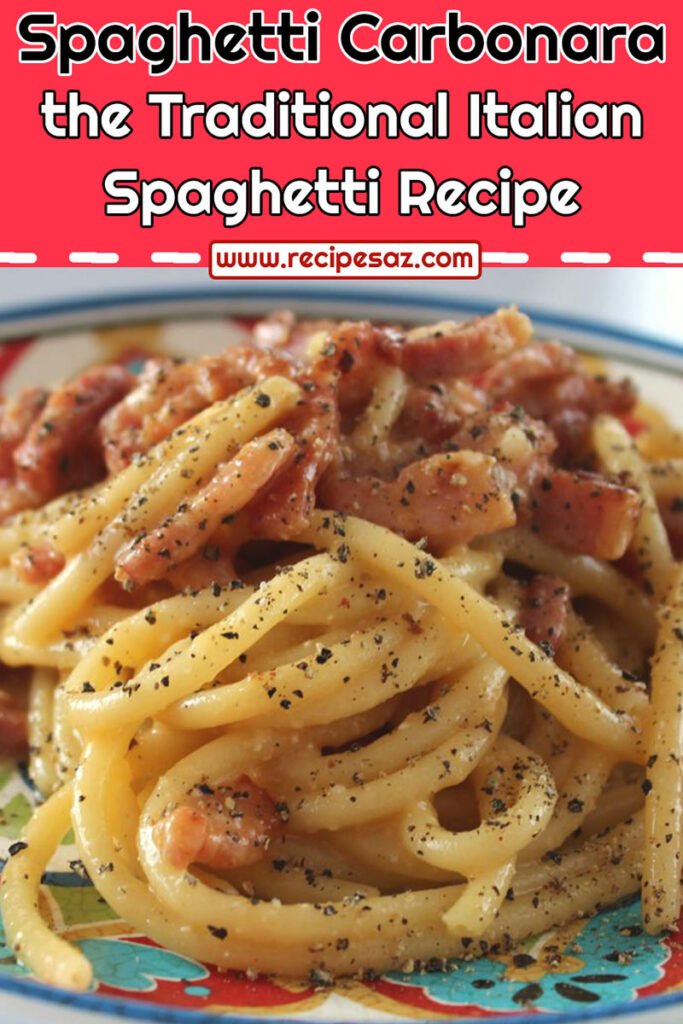 Ingredients :
2 teaspoons olive oil
1 pound guanciale (cured pork cheek), diced
1 (16 ounce) package spaghetti
3 large eggs eggs
10 tablespoons grated Pecorino Romano cheese, divided
salt and ground black pepper to taste
Directions :
Heat olive oil in a large skillet over medium heat; add guanciale (see Cook's Note). Cook, turning occasionally, until evenly browned and crispy, 5 to 10 minutes. Remove from heat and drain on paper towels.
Bring a large pot of salted water to a boil. Cook spaghetti in the boiling water, stirring occasionally until tender yet firm to the bite, about 9 minutes. Drain and return to the pot. Let cool, stirring occasionally, about 5 minutes.
Whisk eggs, half of the Pecorino Romano cheese, and some black pepper in a bowl until smooth and creamy. Pour egg mixture over pasta, stirring quickly, until creamy and slightly cooled. Stir in guanciale. Top with remaining Pecorino Romano cheese and more black pepper.