Quick, easy, and tasty way to prepare pork chops inside or outside. Just skip skillet if using grill.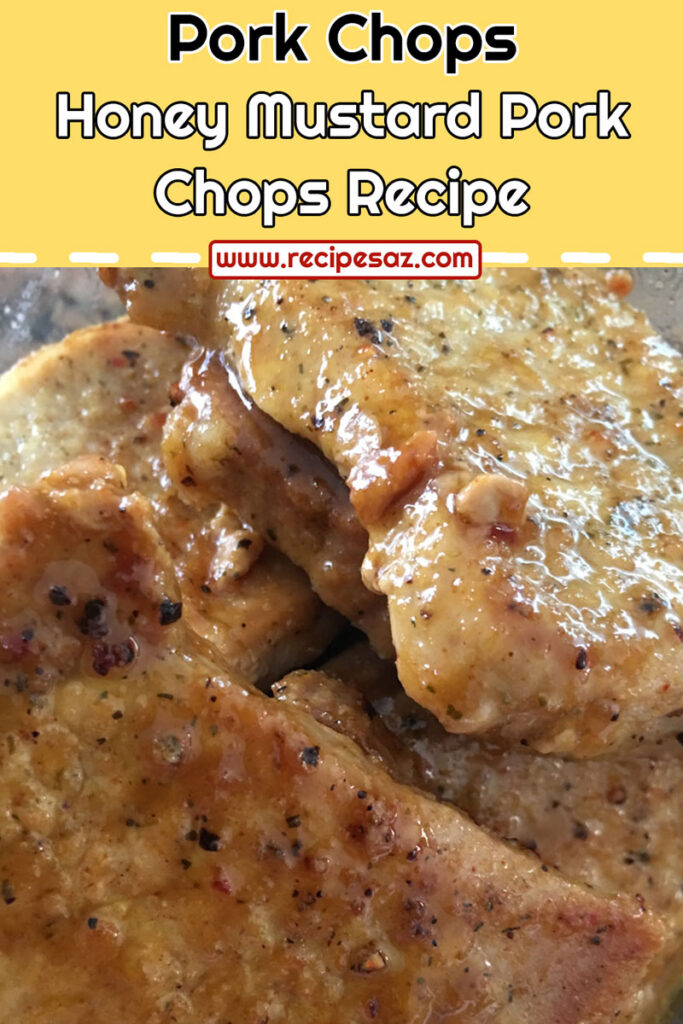 Ingredients :
¼ cup honey
2 tablespoons prepared yellow mustard
1 tablespoon butter
1 ½ pounds center-cut boneless pork chops – 1/2-inch thick
garlic powder, or to taste
Directions :
Mix honey and mustard together in a bowl until thoroughly combined.
Heat butter in a skillet over medium-high heat and lay pork chops into the hot butter. Sprinkle chops with half the garlic powder and cook until browned, about 3 minutes. Turn chops over, sprinkle with remaining garlic powder, and pan-fry chops for 3 more minutes.
Brush honey mustard sauce over chops, turn them over, and cook for 5 minutes; turn chops onto other side and brush with honey mustard sauce. Cook until chops are no longer pink inside and an instant-read meat thermometer inserted into the thickest part of a chop reads 165 degrees F (75 degrees C), about 5 more minutes.