This truly is the most delicious stuff! A bit like a cross between corn souffle and a slightly sweet corn pudding! Try it, I know you will love the ease of preparation and especially the taste. Everyone always wants the recipe! Note: The ingredients can be doubled and baked in a 9×13 inch baking dish in almost the same amount of cooking time.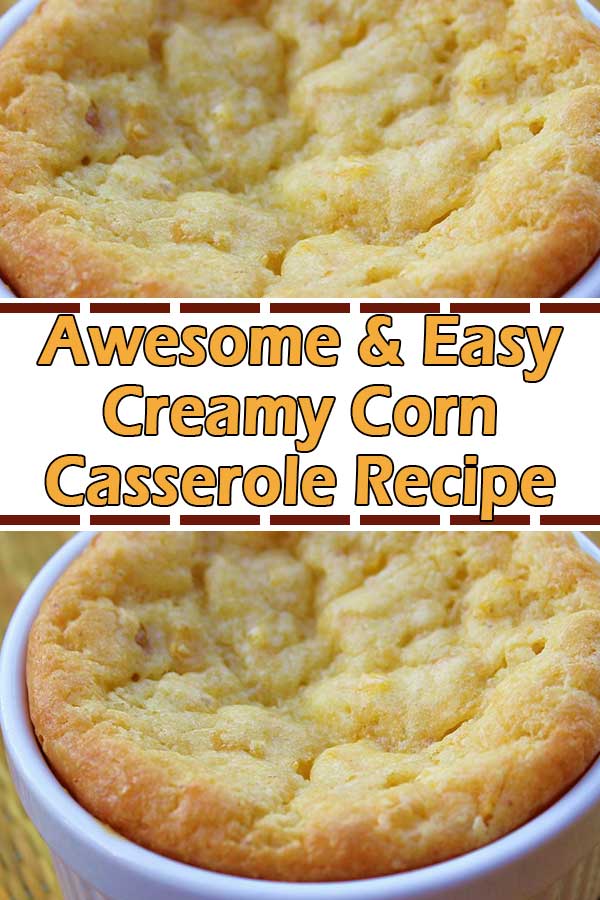 Ingredients :
1/2 cup butter, melted
2 eggs, beaten
1 (8.5 ounce) package dry corn bread mix
1 (15 ounce) can whole kernel corn, drained
1 (14.75 ounce) can creamed corn
1 cup sour cream
Directions :
Prep : 5 m
Cook : 45 m
Ready In : 50 m
Preheat oven to 350 degrees F (175 degrees C), and lightly grease a 9×9 inch baking dish.
In a medium bowl, combine butter, eggs, corn bread mix, whole and creamed corn and sour cream. Spoon mixture into prepared dish.
Bake for 45 minutes in the preheated oven, or until the top is golden brown.
Source : All recipes