If you've ever been to Mexico or a county fair, you've probably enjoyed the wonders of a good churro. Sweet dough that's fried and then rolled in a cinnamon sugar mixture, churros are crazy addictive and absolutely amazing. While we have tried our hand at making them from scratch – they're surprisingly easy! – we decided to take inspiration from the churro with this recipe, without the hassle of making or frying any dough.
Churro chex mix. So easy and amazing. If you are fans of savory chex mix (gotta love that salty goodness), you have to give this sweet version a shot. The cereals are first mixed in a sweet and sticky, caramel-esque sauce, then covered with a cinnamon sugar mixture and baked to golden perfection. The sweet and crispy finished product will have everyone raving, so try it out and see if it doesn't just become your new favorite!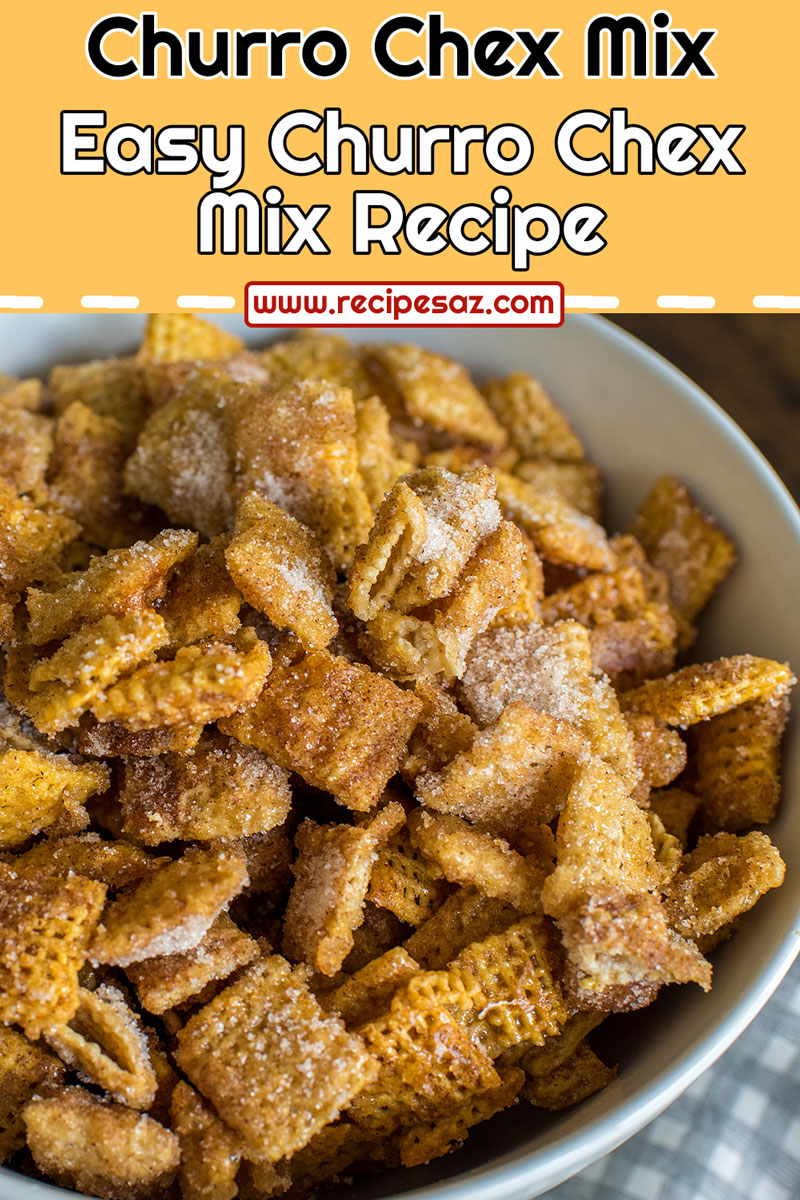 Ingredients :
4 cups rice chex cereal
4 cups corn chex cereal
3/4 cup brown sugar
1/2 cup sugar
1/2 cup (1 stick) unsalted butter
1/4 cup light corn syrup
1 1/2 teaspoons ground cinnamon
1/4 teaspoon baking soda
Preparation :
Preheat oven to 350º F and line 1-2 large baking sheet(s) with parchment paper.
Place cereals in a large bowl and set by your workstation. Combine sugar and cinnamon in a medium bowl and set aside.
Combine brown sugar, butter, and corn syrup in a medium saucepan over medium heat and bring to a boil. Cook, stirring continuously, for 1 minute.
Remove mixture from heat and stir in baking soda, then pour mixture over cereal.
Toss everything together until evenly coated, then transfer cereal to lined baking sheet. Sprinkle cinnamon sugar mixture over the cereal and transfer baking sheet(s) to oven.
Bake for 6 minutes, then flip cereal over and cook for another 2-3, or until cereal is golden brown.
Remove mixture from oven and let cool, then break up cereal and store in an air-tight container.
Break into pieces and enjoy!