Ingredients :
For the bread :
3/4 cup (190 ml) sugar
1/2 cup (125 mL) milk
1/2 cup (125 ml) oil
1 large egg
1 teaspoon of vanilla extract
2 cups (500 mL) flour
2 teaspoons of baking powder (yeast)
1/4 teaspoon of salt
2 cups (500 mL) diced strawberries
2 tablespoons of flour
For the icing :
2 cups (500 mL) powdered sugar
2 tablespoons of melted butter
1/3 cup (85 mL) very finely chopped strawberries
1/2 teaspoon vanilla extract
1 to 2 tablespoons of cream or milk (optional)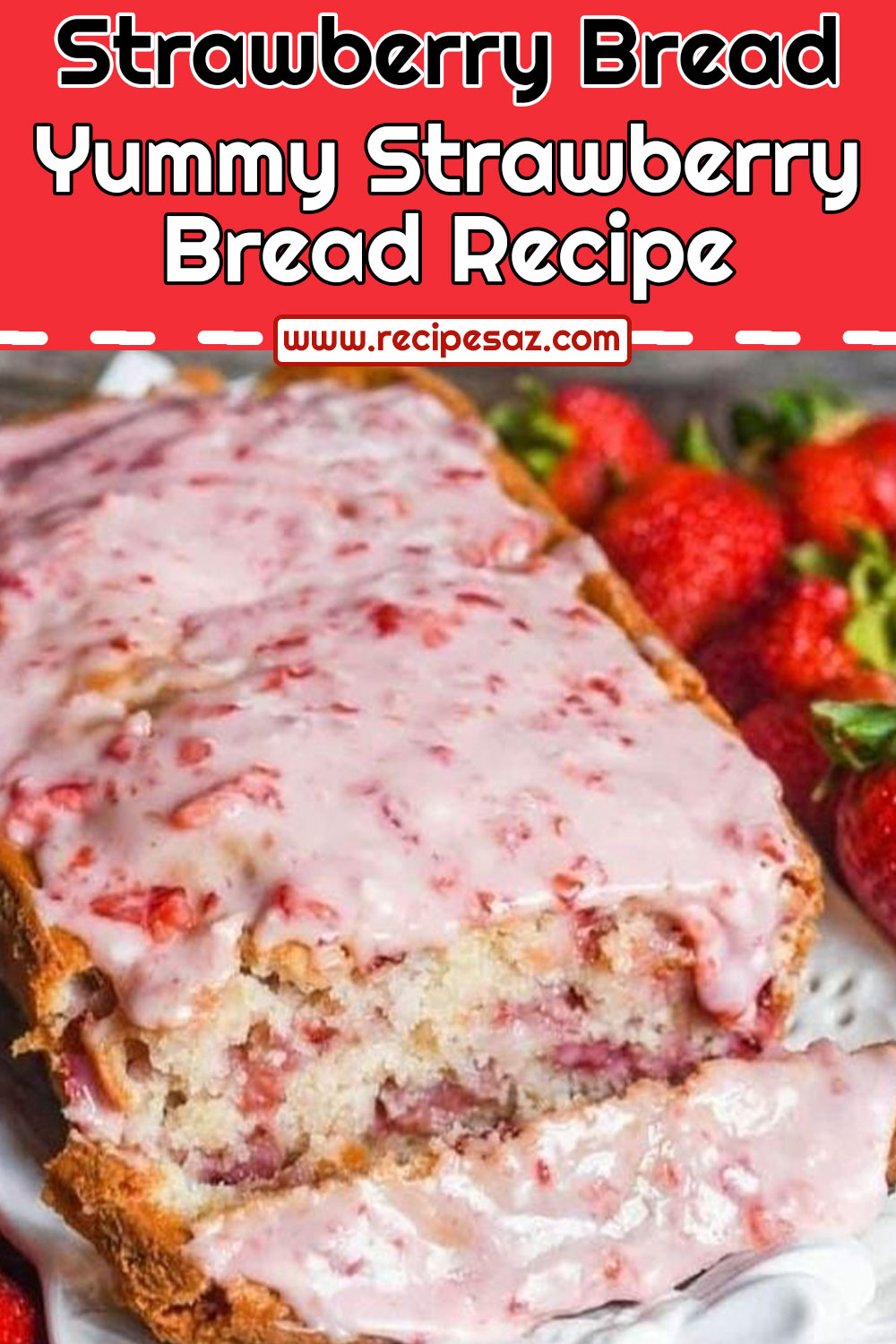 Preparation :
Preheat the oven to 260° F (175 ° C).
In a medium bowl, combine sugar, milk, oil, egg and vanilla.
In another bowl, combine flour, baking powder and salt.
Add the dry ingredients to the wet ingredients and mix well.
In a small bowl, combine the strawberries and 2 tablespoons of the flour on top. Shake. Pour into the mix.
Grease a 9″x 6″ loaf pan well. Pour the mixture.
Bake for 50 to 55 minutes or until the insertion of a toothpick comes out clean.
Let cool for 10 minutes.
To make the icing :
Combine all the ingredients together in a bowl. When the bread is cold, spread the icing over the bread. Slice and serve!