I love cheesecake. It's one of my favorite desserts. This is a delicious recipe that is perfect for an on-the-go snack and also if you don't need an entire cheesecake in the house. Plus it is a great treat for kids.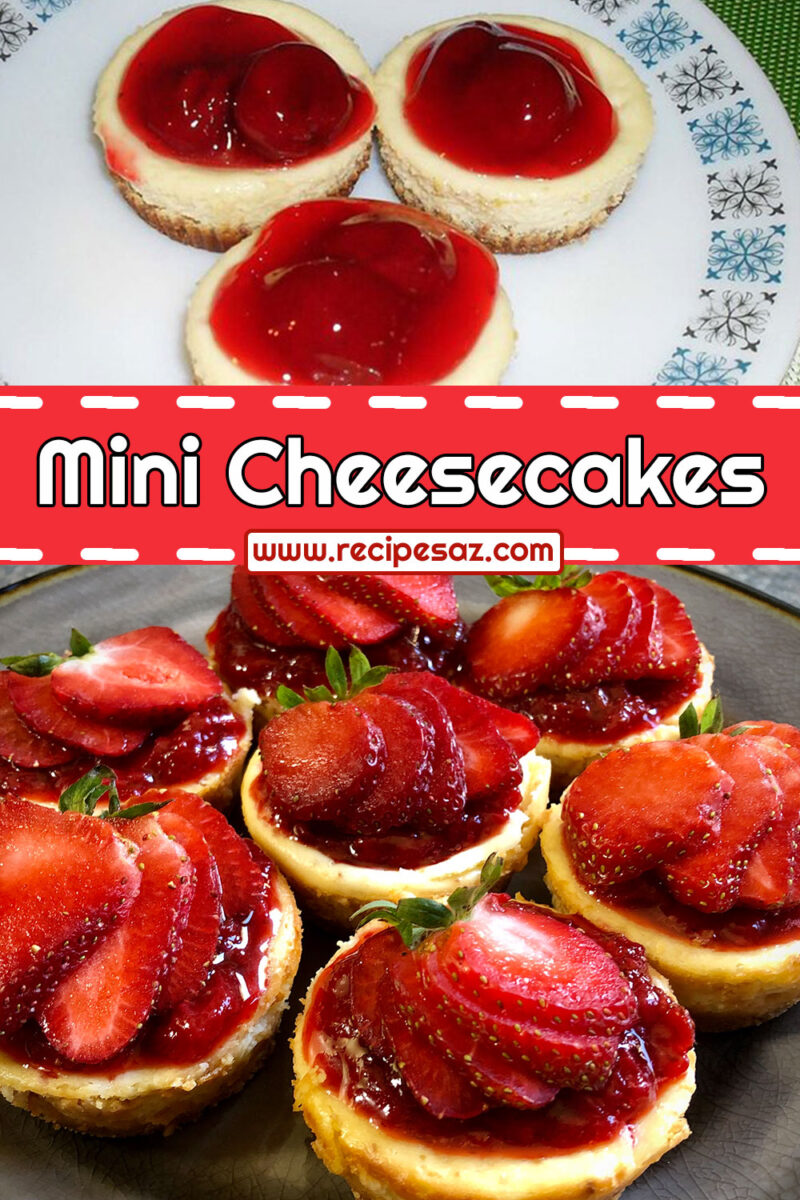 Ingredients :
Crust:
⅓ cup graham cracker crumbs
1 tablespoon white sugar
1 tablespoon margarine, melted
Filling:
1 (8 ounce) package cream cheese, softened
¼ cup white sugar
1 ½ teaspoons lemon juice
½ teaspoon grated lemon zest
¼ teaspoon vanilla extract
1 egg
Directions :
Preheat oven to 325 degrees F (165 degrees C). Grease a 6-cup muffin pan.
In a medium bowl, mix together the graham cracker crumbs, sugar, and margarine with a fork until combined. Measure a rounded tablespoon of the mixture into the bottom of each muffin cup, pressing firmly. Bake in the pre-heated oven for 5 minutes, then remove to cool. Keep the oven on.
Beat together the cream cheese, sugar, lemon juice, lemon zest and vanilla until fluffy. Mix in the egg.
Pour the cream cheese mixture into the muffin cups, filling each until 3/4 full. Bake at 325 degrees F (165 degrees C) for 25 minutes. Cool completely in pan before removing. Refrigerate until ready to serve.