Yummy Bacon Jam Recipe – This takes some time to make, and there is expert-level stirring involved, but what a small price when you consider the final results. Making Jam isn't always about fruits because Sometimes it involves caramelizing onions and shallots in bacon fat. Whether you do this for your Super Bowl® party or another festive occasion, I hope you give this amazing bacon jam a try soon.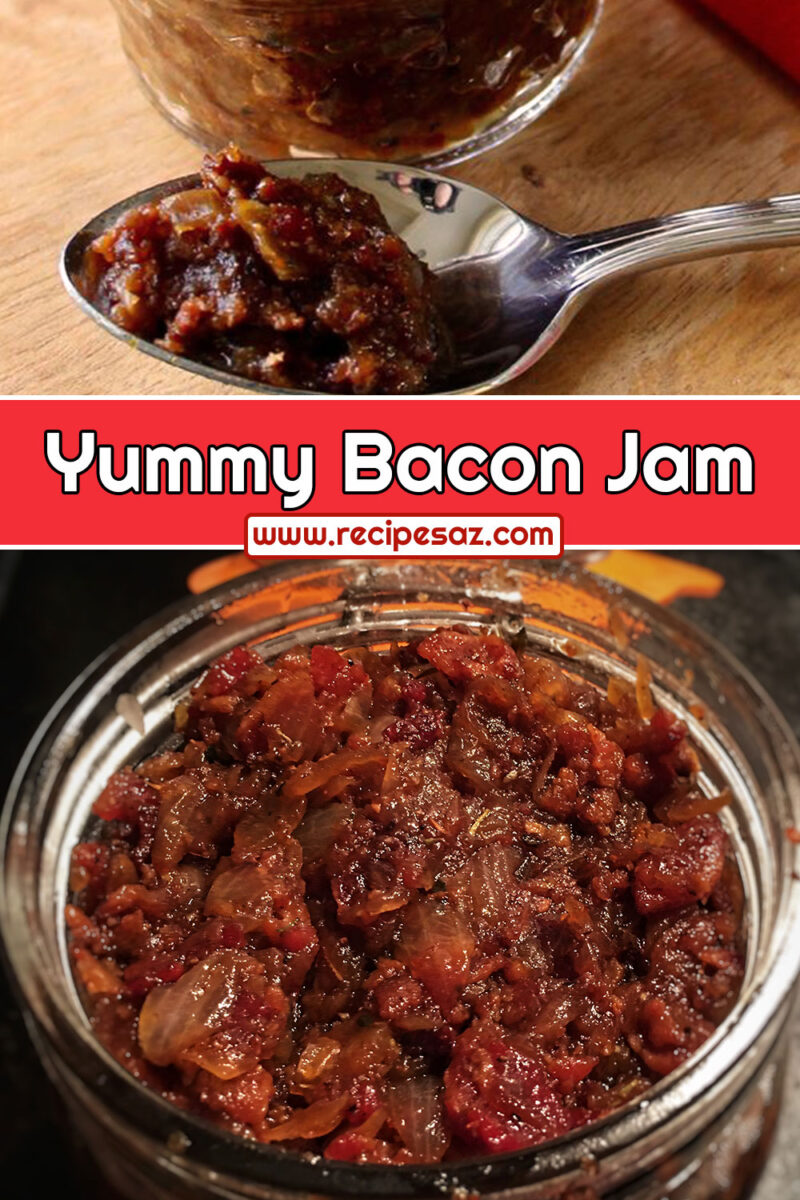 Ingredients :
1 ½ pounds bacon, chopped
2 teaspoons butter
4 large yellow onions, diced
1 teaspoon salt
¼ cup brown sugar
¼ cup sherry vinegar
1 ½ teaspoons fresh thyme leaves, divided
1 teaspoon freshly ground black pepper
1 pinch cayenne pepper
½ cup water
2 teaspoons balsamic vinegar
2 teaspoons extra-virgin olive oil
Directions :
Place bacon in a large, heavy-bottomed pot and cook over medium heat until bacon is crispy and the rendered fat is foaming, about 10 minutes. Pour bacon and rendered fat into a strainer placed over a bowl to drain fat. When fat is drained and bacon is cool enough to handle, remove bacon to a cutting board and finely chop.
Return pot to medium heat; drizzle 2 teaspoons reserved bacon fat and butter in pan. Saute onions and 1 teaspoon salt until soft and translucent, 7 to 10 minutes.
Stir brown sugar, sherry vinegar, 1 teaspoon thyme leaves, black pepper, and cayenne into onion mixture; add bacon. Stir water into bacon mixture and cook until jam is a brick-brown bacon color and has a jam consistency, 10 to 15 minutes.
Remove from heat and stir balsamic vinegar, olive oil, and remaining 1/2 teaspoon thyme into jam; stir until shiny and heated through.