This chicken dish uses skinless boneless chicken breasts and tastes delicious. It's great as an appetizer or as a main dish served with rice and a veggie.
Really delicious, tastes like something from a local restaurant that we really like. I did make several modifications though. I lightly floured the chicken and then seared it in a pan sprayed with Pam on medium high, and sprayed the chicken while cooking instead of using oil. Turned down to low after chicken was browned before adding the sauce. I used 3 Tbps of soy sauce, an extra tablespoon of brown sugar because we like our meat sweet, and used squeeze tubes of garlic and ginger which gave the sauce a thicker consistancy and made it super easy to cook & thicken, it was finished in minutes! Also, I added a chopped sauteed vidalia onion, so good with the sauce! Served over rice.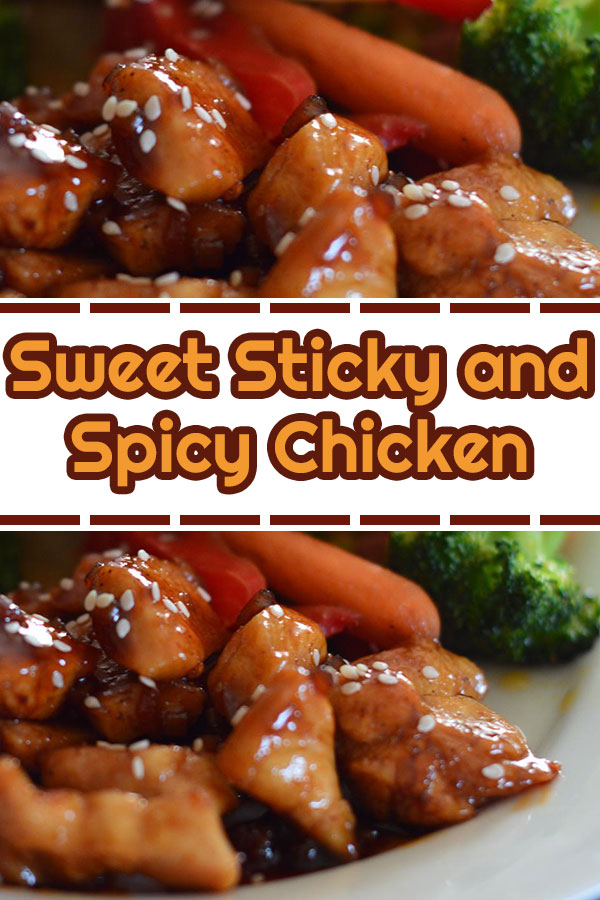 Ingredients :
1 tablespoon brown sugar
2 tablespoons honey
1/4 cup soy sauce
2 teaspoons chopped fresh ginger root
2 teaspoons chopped garlic
2 tablespoons hot sauce
salt and pepper to taste
4 skinless, boneless chicken breast halves – cut into 1/2 inch strips
1 tablespoon vegetable oil
Directions :
Prep : 10 m
Cook : 12 m
Ready In : 22 m
Mix together brown sugar, honey, soy sauce, ginger, garlic and hot sauce in a small bowl.
Lightly salt and pepper the chicken strips.
Heat oil in a large skillet over medium heat. Add chicken strips and brown on both sides, about 1 minute per side. Pour the sauce over the chicken. Simmer uncovered until the sauce thickens, 8 to 10 minutes.
Source : All Recipes