Ground beef, olives, egg noodles, corn, taco sauce and seasoning give this throw together casserole it's South-of-the-border flavor.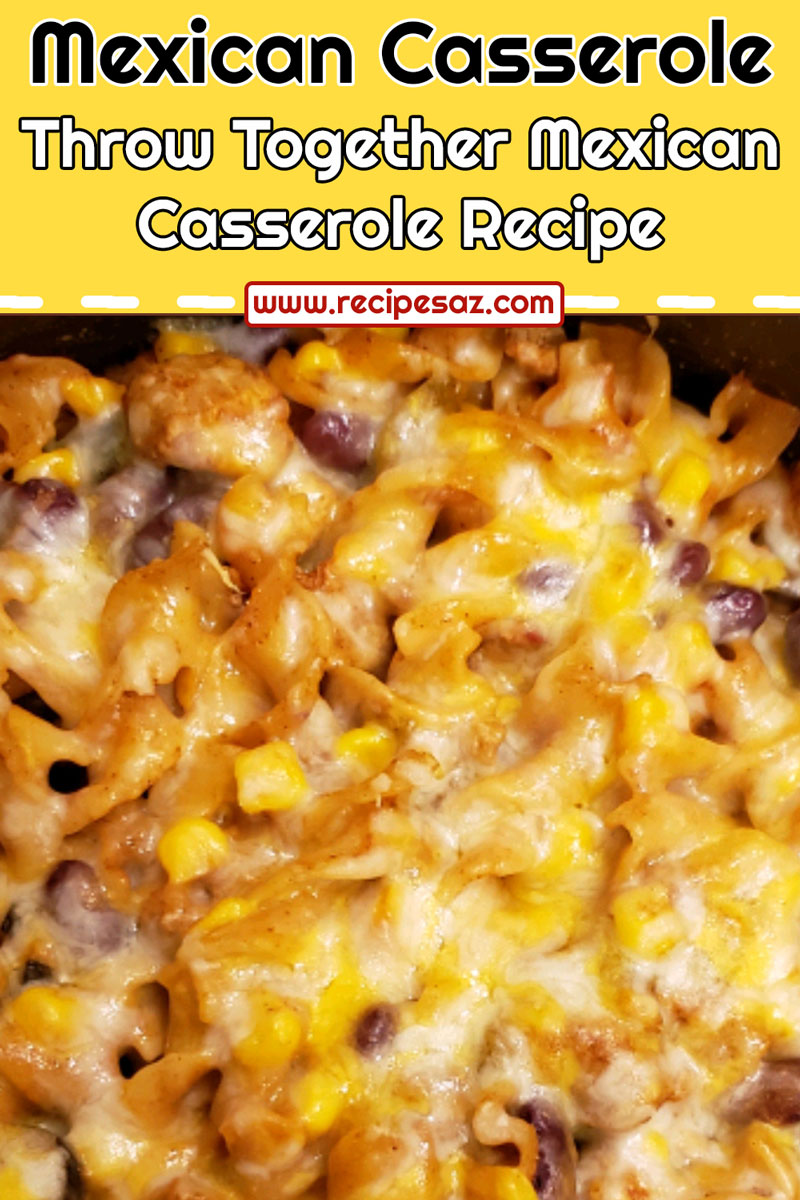 Ingredients :
1 pound ground beef
1 (15 ounce) can sweet corn, drained
1 cup mild, chunky salsa
¼ cup sliced black olives
3 ½ cups cooked egg noodles
1 (15.25 ounce) can kidney beans, drained and rinsed
¼ cup taco sauce
1 (1.25 ounce) package taco seasoning mix
½ cup tomato sauce
Directions :
Preheat oven to 325 degrees F (165 degrees C).
In a skillet over medium heat, cook the ground beef until evenly brown; drain.
In a 9×13 inch baking dish combine the beef, corn, salsa, olives, cooked noodles, beans, taco sauce, seasoning mix and tomato sauce.
Bake in the preheated oven for 1/2 hour, or until cooked through.