I didn't think I liked apple fritters, but turns out I just don't like chunks of almost raw apple, surrounded by a doughnut. Maybe I've just been going to the wrong shops, but I've never enjoyed the texture, and always wanted to try them with cooked apples.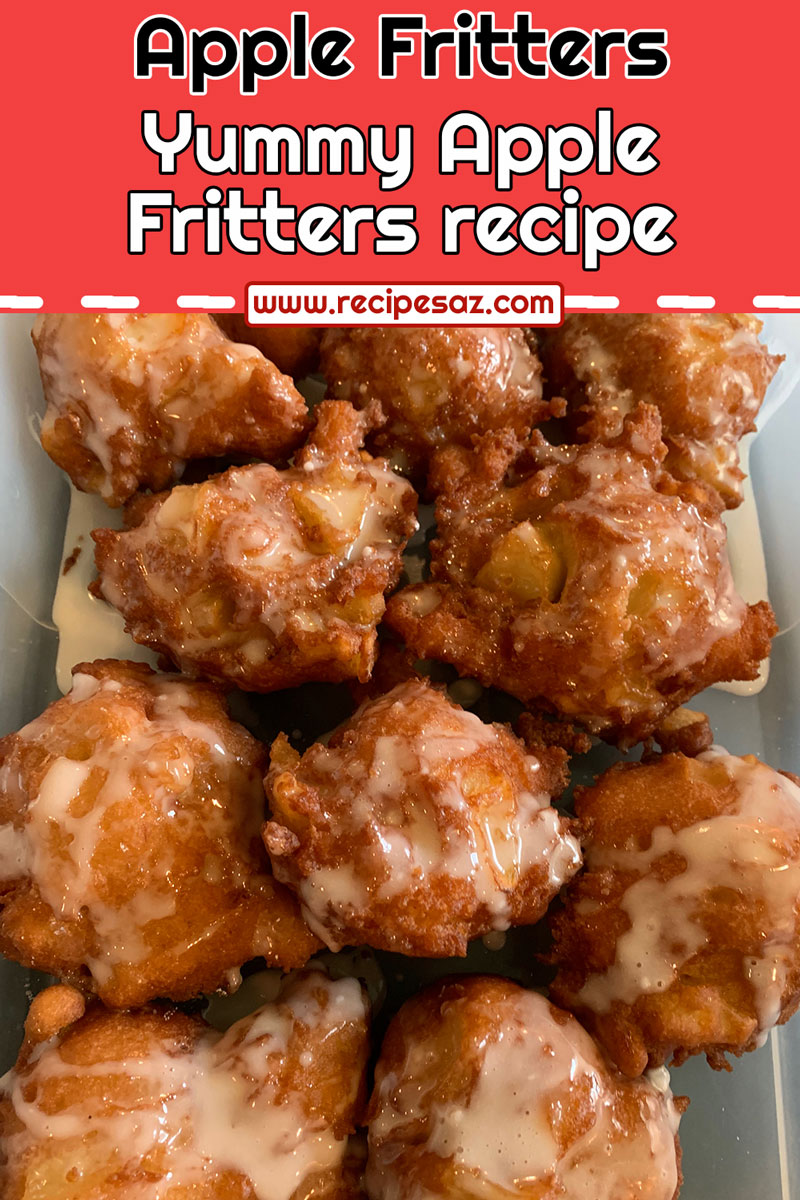 Ingredients :
1 tablespoon butter
2 large Granny Smith apples – peeled, cored and cut into 1/4-inch dice
1 tablespoon white sugar
1 ¼ cups all-purpose flour
1 ½ teaspoons baking powder
½ teaspoon kosher salt
½ teaspoon ground cinnamon
¼ teaspoon ground ginger
⅛ teaspoon ground nutmeg
1 large egg
¼ cup white sugar
1 tablespoon melted butter
½ cup sparkling apple cider
2 cups vegetable oil for frying
Glaze:
½ cup confectioners' sugar, or more as needed
1 tablespoon sparkling apple cider, or as needed to make glaze
Directions :
Melt butter over medium-high heat and cook until it turns golden brown, 2 to 3 minutes. Add apples and cook over medium-high heat until apples just begin to soften around the edges, 3 to 4 minutes. Sprinkle in 1 tablespoon sugar and continue cooking another 2 minutes. Remove from heat. Drain in a strainer; let cool to room temperature.
Whisk flour, baking powder, salt, cinnamon, ginger, and nutmeg together in a mixing bowl until well combined.
Whisk egg, 1/4 cup sugar, and melted butter together in a separate mixing bowl. Add cooled apple pieces and sparkling apple cider; add the flour mixture. Stir just until flour is incorporated.
Heat oil in a deep-fryer or large saucepan to 350 degrees F (175 degrees C). Spoon about 2 tablespoons batter per fritter, into hot oil, slightly flattening them out. Cook in batches. Fry on one side until small bubbles appear on the surface, about 2 minutes. Carefully flip fritters over and fry the other side until richly browned, about 2 more minutes.
Transfer with a slotted spoon to a paper-towel-lined plate to drain grease. Cool slightly before glazing.
Whisk powdered sugar and cinnamon in a mixing bowl. Add enough apple cider, 1 teaspoon at a time, to form a smooth glaze that is just runny enough to drizzle over fritters.