If you are a fan of Chai tea and Chai lattes, this is a way to incorporate those flavors into your sweets. If you love the warm and spicy flavors of chai tea, you've got to try these chai-kissed cupcakes. I was a bit skeptical the first time I made these for a family gathering! They were an instant hit! Have made them numerous times since then.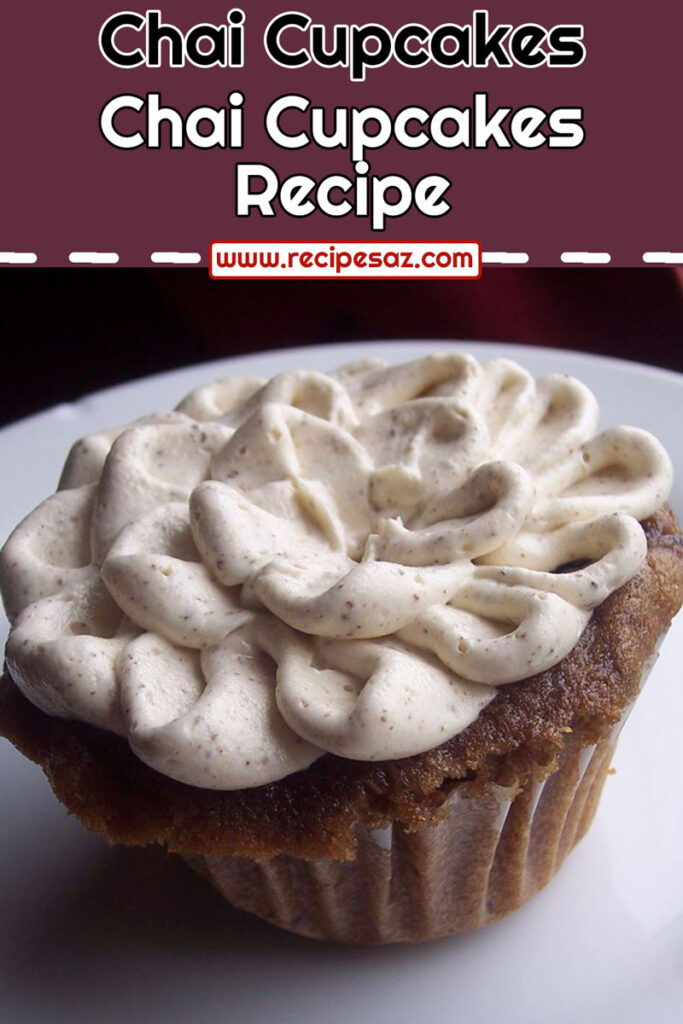 Ingredients :
1 cup milk
2 eaches black tea bags
2 eaches chai tea bags
½ cup plain yogurt
¾ cup white sugar
¼ cup canola oil
1 teaspoon vanilla extract
1 cup all-purpose flour
¼ teaspoon baking soda
½ teaspoon baking powder
2 teaspoons ground cinnamon
½ teaspoon ground ginger
¼ teaspoon ground cloves
½ teaspoon salt
1 pinch ground black pepper
Directions :
Preheat oven to 350 degrees F (175 degrees C). Grease a 12 cup muffin pan or line with paper baking cups.
Heat the milk in a saucepan until almost boiling. Remove from the heat and add the black tea and chai tea bags. Cover and let stand for 10 minutes. Wring out the tea bags into the milk and discard bags. In a medium bowl, whisk together the tea-milk, yogurt, sugar, oil and vanilla. In a large bowl, stir together the flour, baking soda, baking powder, cinnamon, ginger, cloves, salt and pepper. Pour the wet ingredients into the dry mixture and stir until blended. Spoon the batter into the prepared cups, dividing evenly.
Bake in the preheated oven until the tops spring back when lightly pressed, 20 to 25 minutes. Cool in the pan set over a wire rack. When cool, arrange the cupcakes on a serving platter. Frost with desired frosting (I prefer vanilla).