Caramel apple meets cheesecake in this recipe that gives you a neat twist on either dessert ideal for an autumnal dinner! With apples, caramel, and pecans in the mix, this is the perfect dessert to end any fall feast.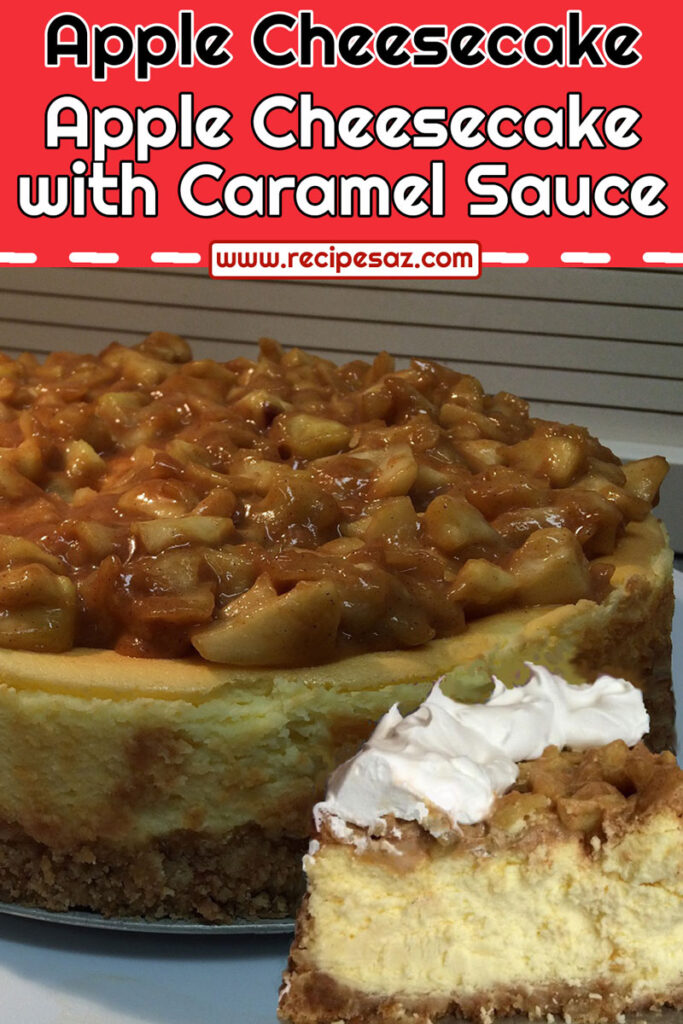 Ingredients :
1 (21 ounce) can apple pie filling
1 (9 inch) prepared graham cracker crust
2 (8 ounce) packages cream cheese, softened
½ cup white sugar
¼ teaspoon vanilla extract
2 large eggs eggs
¼ cup caramel ice cream topping
12 halves pecan halves
⅔ cup chopped pecans
Directions :
Preheat oven to 350 degrees F (175 degrees C). Reserve 3/4 cup of apple pie filling and set aside.
Spoon remaining pie filling into crust. In a large bowl, combine cream cheese, sugar and vanilla. Beat until smooth then add eggs and mix well. Pour over apple filling in crust.
Bake at 350 degrees F (175 degrees C) for 35 minutes, or until center is set. Remove from oven and cool to room temperature.
Mix reserved apple filling and caramel topping in a small saucepan. Heat for about 1 minute. Arrange apple slices around outside edge of cheesecake. Spread caramel sauce evenly over. Decorate with pecan halves around edge. Sprinkle with chopped pecans. Chill until ready to serve.