This omelet is so easy and delicious. It bakes in the oven, so there is no watching the stove. My son loves to make it for us.
Ingredients
6 eggs
1 cup milk
1/2 cup all-purpose flour

1/2 teaspoon salt

1/4 teaspoon ground black pepper

1 cup shredded Cheddar cheese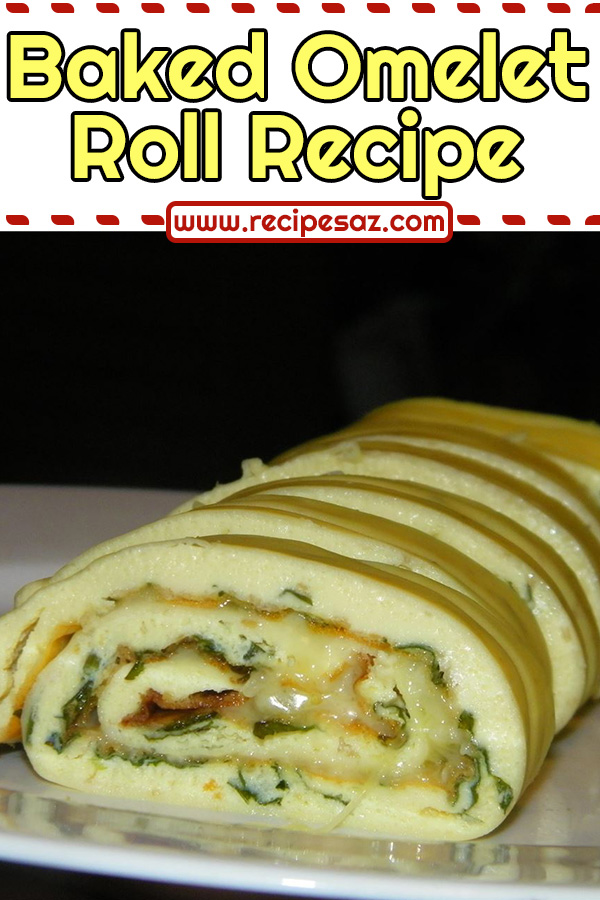 Directions
Preheat oven to 450 degrees F (230 degrees C). Lightly grease a 9×13 inch baking pan.
In a blender, combine eggs, milk, flour, salt and pepper; cover and process until smooth. Pour into prepared baking pan.
Bake in preheated oven until set, about 20 minutes. Sprinkle with cheese.
Carefully loosen edges of omelet from pan. Starting from the short edge of the pan, carefully roll up omelet. Place omelet seam side down on a serving plate and cut into 6 equal sized pieces.