A simple meal to whip up in less than an hour that even the kids are sure to love. Layers of seasoned ground beef, corn, tortilla chips and cheese are baked under a layer of Colby cheese. Monterey Jack is also good in place of the Colby cheese.
"Please let us know what you think if you ever try it at home , and don't forget to share it with your friends and family and also on social networks, this means a lot to us"
These are some of the reviews from people who tried the Beef Nacho Casserole Recipe :
Kat :
excellent quick meal, my husband said its a keeper and my son (11yrs) asked if it can be added to our menu weekly
Rhonda :
Very easy to make. All six of my family members loved it. Maybe a little bit too much mayo, but still very good!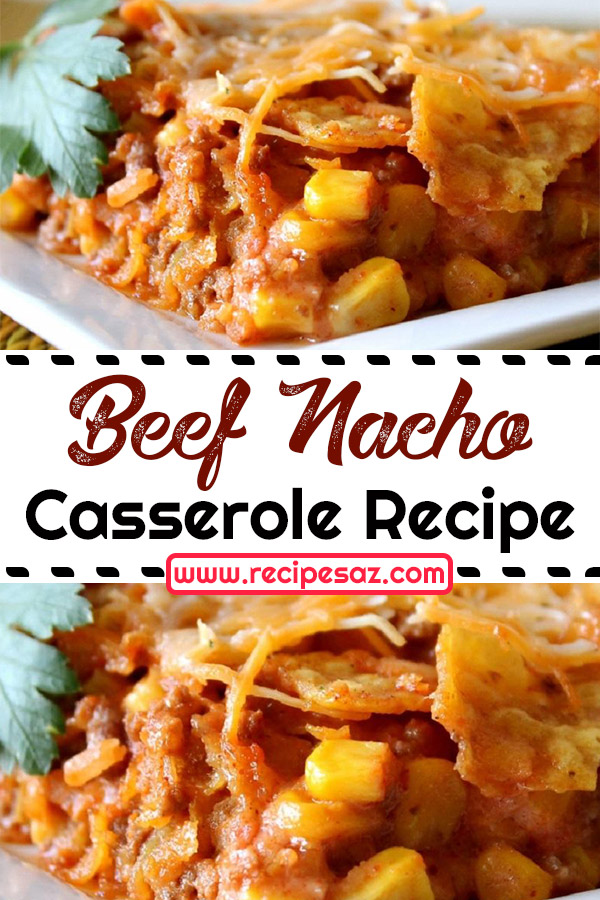 Ingredients
1 pound ground beef
1 1/2 cups chunky salsa
1 (10 ounce) can whole kernel corn, drained
3/4 cup creamy salad dressing (e.g. Miracle Whip)
1 teaspoon chili powder
2 cups crushed tortilla chips
2 cups Colby cheese
Directions
Preheat the oven to 350 degrees F (175 degrees C).
Place ground beef in a large skillet over medium-high heat. Cook, stirring to crumble, until evenly browned. Drain grease. Remove from the heat, and stir the salsa, corn, mayonnaise and chili powder into the beef. In a 2 quart casserole dish, layer the ground beef mixture, tortilla chips and cheese twice, ending with cheese on top.
Bake for 20 minutes uncovered in the preheated oven, until cheese is melted and dish is thoroughly heated.
Source : All recipes