This recipe is a hit with my husband and everyone else I've given the recipe to. It's very easy and satisfies that Italian craving.
Ingredients
1 pound ground beef
1/2 (25 ounce) package frozen cheese ravioli
1 (14 ounce) jar spaghetti sauce
1 (14.5 ounce) can diced tomatoes, drained
1 cup shredded mozzarella cheese
1 cup shredded Monterey Jack cheese
1 tablespoon grated Parmesan cheese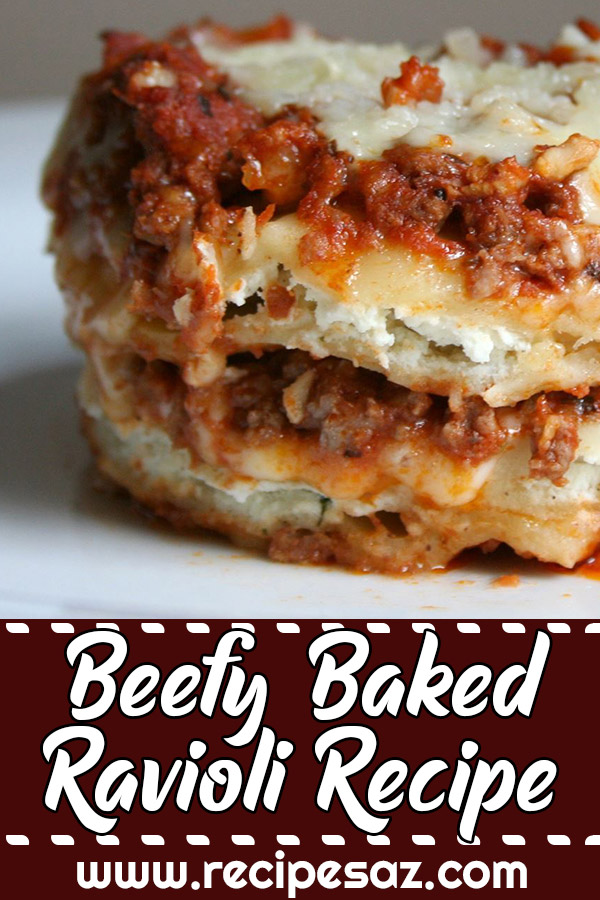 Directions
Preheat the oven to 450 degrees F (230 degrees C).
Crumble the ground beef into a large skillet over medium-high heat. Cook and stir until no longer pink. Drain grease, then stir in the spaghetti sauce and tomatoes.
Spread 1/3 of the sauce in the bottom of an 11×7 inch baking dish. Arrange 1/2 of the ravioli over the sauce. Sprinkle 1/2 of the mozzarella cheese and 1/2 of the Monterey Jack cheese over the ravioli. Repeat layers, ending with the last of the sauce on top. Cover with aluminum foil.
Bake for 30 minutes in the preheated oven. Sprinkle Parmesan cheese over the top before serving.