I'm all about simple these days and this recipe is just that! Although it has a number of different seasonings, it is just simple enough to please all ages. The kids loved it, the husband loved it, Grandma and Papa loved it! EVERYONE loves it!! Try it out and tell us how much you and your family loved it too.
Such a cheesy, delicious dinner idea that everyone will enjoy!! Do we hope you enjoy this goulash as much as we do. ?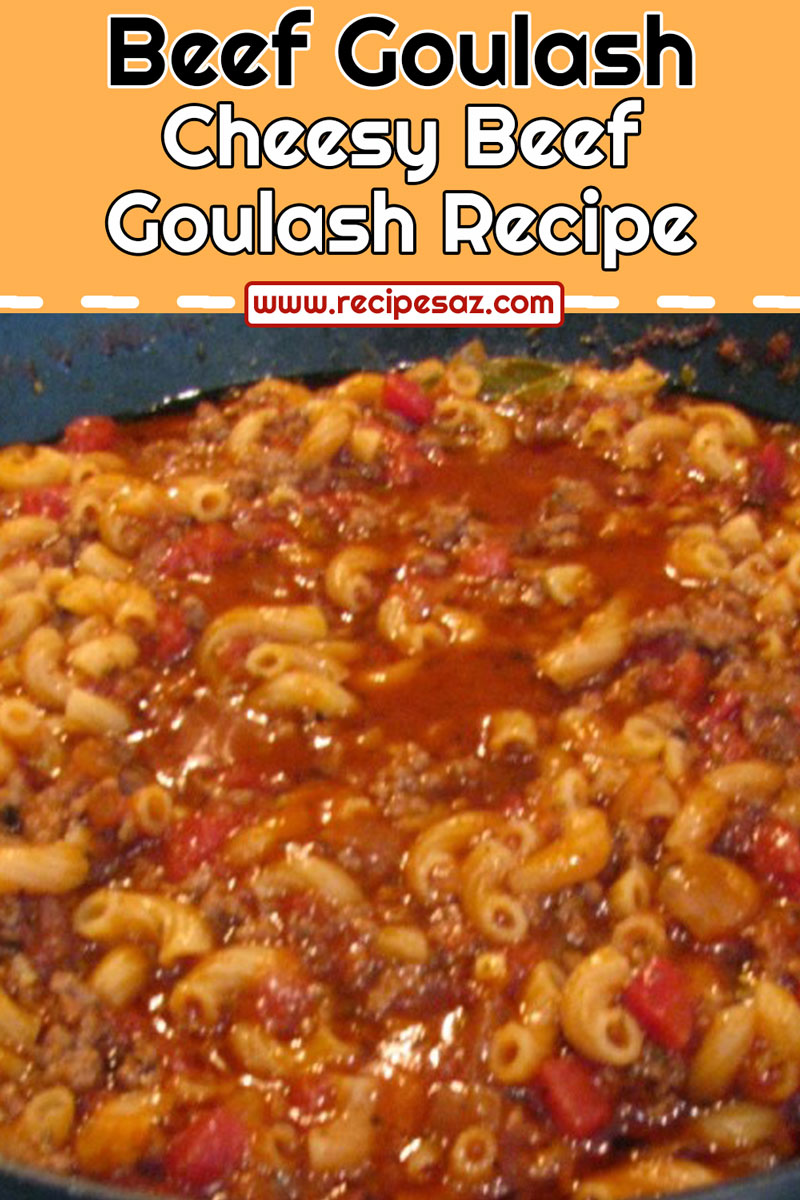 Ingredients :
2 lbs ground beef
3 tsp minced garlic
3 cups of water
2 (15-ounce) cans tomato sauce
2 (15-ounce) cans diced tomatoes
2 TB Italian seasoning
3 bay leaves
3 TB soy sauce
1 TB seasoned salt
2 cups elbow macaroni, uncooked
1 cup shredded cheddar cheese
Directions :
Saute ground beef in a skillet over medium-high heat until cooked. Drain. Add garlic and saute for about 5 minutes. Add water, tomato sauce, diced tomatoes, Italian seasoning, bay leaves, soy sauce, and seasoned salt. Stir well. Cover and allow to cook for 15-20 minutes.
Add the uncooked elbow macaroni to skillet, stir well, return the lid and simmer for about 30 minutes. Turn off heat, remove the bay leaves, and add 1 cup of cheddar cheese right before serving.