This is a moist fudgy type cake. Sweet but not extremely sweet and makes good use of zucchini! You can frost it with chocolate frosting or cream cheese icing.
"Please let us know what you think if you ever try it at home , and don't forget to share it with your friends and family and also on social networks, this means a lot to us"
These are some of the reviews from people who tried The Chocolate Zucchini Cake Recipe :
Sandy :
This cake was great. Even "zucchini haters" tried and loved it.
Barbara :
Easy and delicious!! I don't usually ice cakes, but I will definitely try a cup of chocolate chips the next time for a twist. Thanks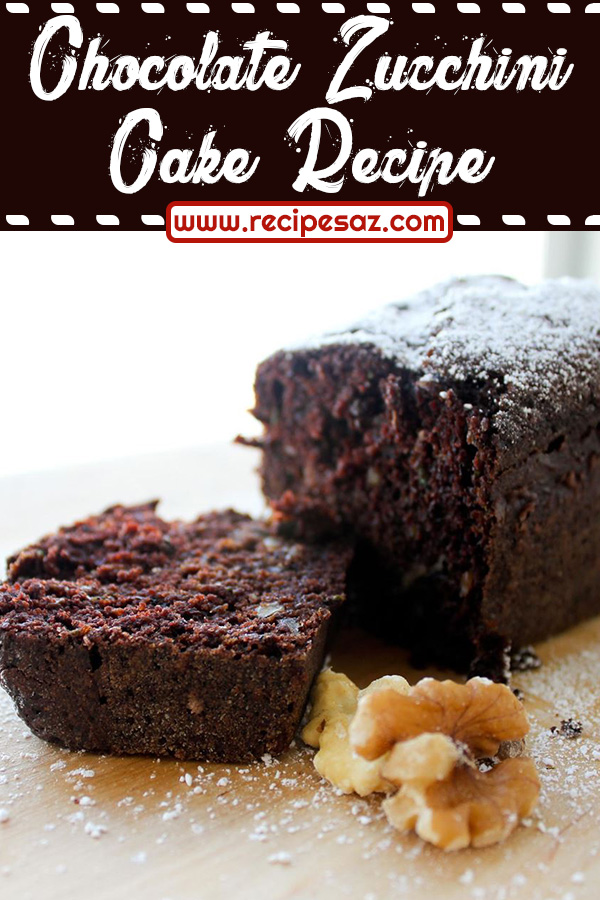 Ingredients
2 cups all-purpose flour
2 cups white sugar
3/4 cup unsweetened cocoa powder
2 teaspoons baking soda
1 teaspoon baking powder
1/2 teaspoon salt
1 teaspoon ground cinnamon
4 eggs
1 1/2 cups vegetable oil
3 cups grated zucchini
3/4 cup chopped walnuts
Directions
Preheat oven to 350 degrees F (175 degrees C). Grease and flour a 9×13 inch baking pan.
In a medium bowl, stir together the flour, sugar, cocoa, baking soda, baking powder, salt and cinnamon. Add the eggs and oil, mix well. Fold in the nuts and zucchini until they are evenly distributed. Pour into the prepared pan.
Bake for 50 to 60 minutes in the preheated oven, until a knife inserted into the center comes out clean. Cool cake completely before frosting with your favorite frosting.
Source : All Recipes