Heavy, yummy, and very peanut-buttery. You'll need lots of milk to eat these!!
"Please let us know what you think if you ever try it at home , and don't forget to share it with your friends and family and also on social networks, this means a lot to us"
These are some of the reviews from people who tried this Yummy Flourless Peanut Butter Cookies Recipe :
Diane:
These cookies are great, so easy to prepare. The only thing wrong with the instructions is that they should be flattened with a fork like most other peanut butter cookie recipes and they need to be cooked longer. 8 minutes is not enough. I baked them from 13-15 minutes and my oven temp. is precise. I have made these cookies numerous times.
Tara :
This recipe is so easy if your looking for a something quick to make. They are really good too!!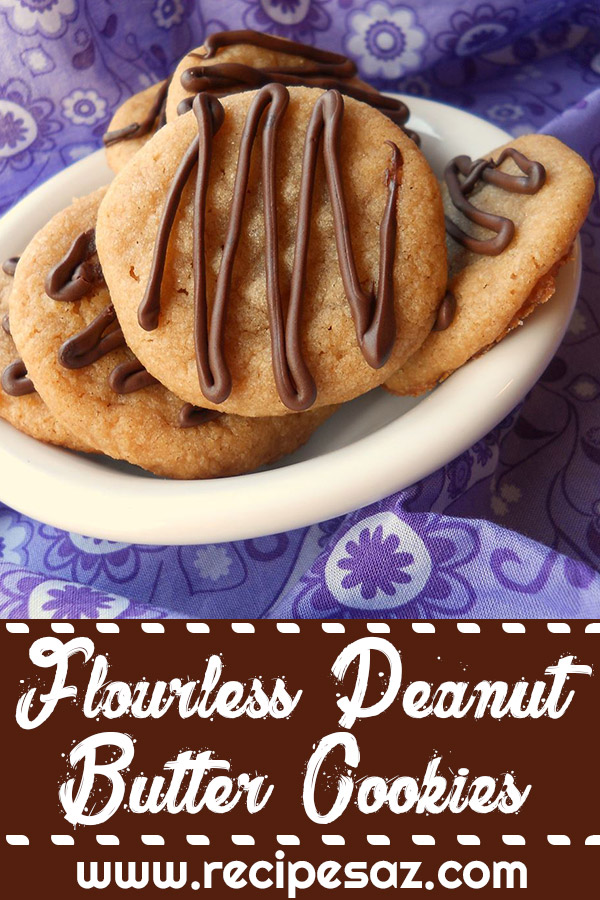 Ingredients
1 cup peanut butter
1 cup white sugar
1 egg
Directions
Preheat oven to 350 degrees F (180 degrees C).
Combine ingredients and drop by teaspoonfuls on cookie sheet. Bake for 8 minutes. Let cool. Recipe doesn't make very many, so you could double recipe as you desire.
Source : All recipes