A delicious and cold 'milkshake' using a mocha flavored coffee mix. Try making your own and see just how simple it is!
"Please let us know what you think if you ever try it at home , and don't forget to share it with your friends and family and also on social networks, this means a lot to us"
These are some of the reviews from people who tried the Iced Mocha Fusion Milkshake Recipe :
Maggie :
This is really a simple recipe. But oh so yummy! For a more chocolaty taste I used unsweetened cocoa, cinnamon and sugar. Really good on hot days!
Ruth :
This rivals Starbucks-and lends itself to all sorts of flavor combinations. My favorite is to use 2 Tbs. mocha flavored coffee powder and then for the last 1 Tbs. use a high quality ground chocolate powder (like Ghirardelli's). Thank you for sharing such a delicious recipe with us.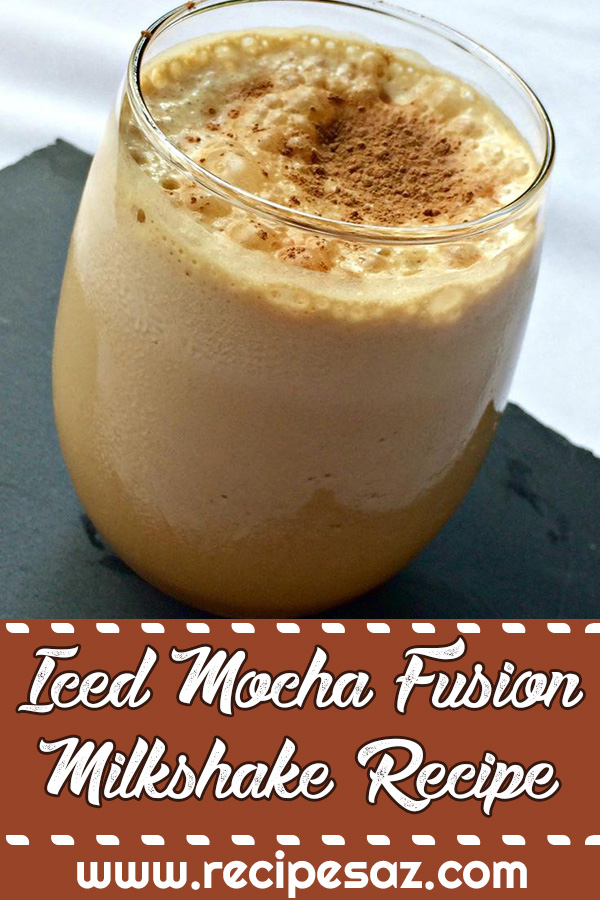 Ingredients
3/4 cup milk
1 teaspoon vanilla extract
3 tablespoons granulated sugar
3 tablespoons mocha flavored instant coffee mix
1 cup crushed ice
Directions
In a blender or food processor, combine milk, vanilla, sugar, coffee powder and crushed ice. Blend until smooth. Pour into glasses and serve.
Source : All recipes