I have used this recipe for 30 years. My husband loves it and he is picky.
"Please let us know what you think if you ever try it at home , and don't forget to share it with your friends and family and also on social networks, this means a lot to us"
These are some of the reviews from people who tried The Best Meatloaf Recipe :
Lisa :
I hate meatloaf, but I really liked this way. Followed the recipe except I didn't put green peppers in it, since I don't like them…turned out great!!
Sonia :
Very good–great texture. I used Townhouse reduced sodium butter crackers in place of the bread crumbs.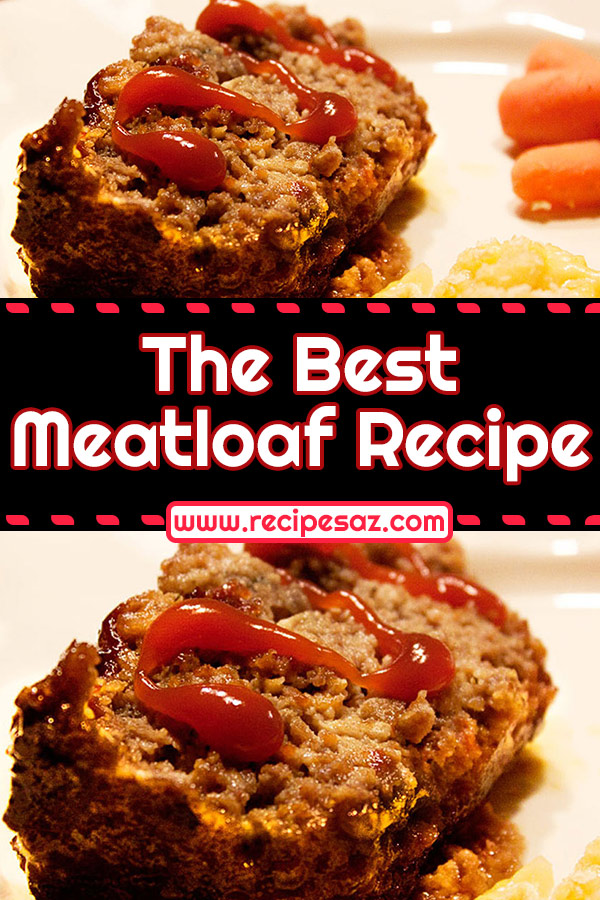 Ingredients
1/2 cup milk
1 cup soft bread crumbs
1 1/2 pounds ground beef
1 1/4 teaspoons salt
ground black pepper to taste
1 egg, slightly beaten
3 tablespoons steak sauce, (e.g. Heinz 57)
1 onion, chopped
1/2 cup diced green bell pepper
1/4 cup steak sauce, or more to taste
Directions
Preheat oven to 350 degrees F (175 degrees C). Lightly grease an 8 1/2 x 4 1/2 inch loaf pan.
Combine milk and soft bread crumbs in a small bowl and allow to soften, about 5 minutes.
In a mixing bowl, combine the ground beef, salt, pepper, egg, 3 tablespoons steak sauce, chopped onion, and green bell pepper. Add bread crumb mixture, and mix with your hands until all ingredients are combined.
Pat the mixture into the prepared loaf pan. Brush the top with additional steak sauce.
Bake in the preheated oven for 1 hour or until done. Allow to stand 5 minutes before slicing.
Source  : All Recipes