Mom shared this recipe with me after many years of making it for company. I always thought there was more to it that made it such a special occasion dish, but come to find out, it's easy and no-fuss! This is an excellent meal when served with a fruit salad, French bread, and/or a tossed green salad.
Ingredients
2 cups cooked long-grain rice
2 (10 ounce) packages frozen broccoli florets
2 cups cubed cooked chicken
2 (10.5 ounce) cans cream of chicken soup
1 cup mayonnaise

1 teaspoon lemon juice

1/2 teaspoon curry powder

1/2 cup shredded sharp Cheddar cheese

1/2 cup soft bread crumbs

1 tablespoon butter, melted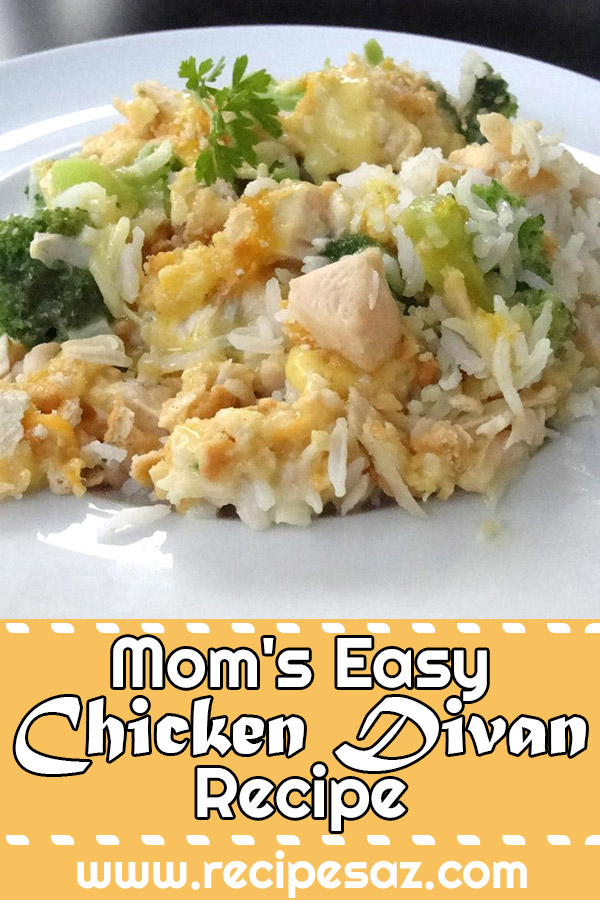 Directions
Preheat oven to 350 degrees F (175 degrees C). Grease a 11×7-inch baking dish.
Spread rice evenly in prepared baking dish. Arrange broccoli over rice and layer chicken on top. Mix cream of chicken soup, mayonnaise, lemon juice, and curry powder in a bowl; pour over chicken. Sprinkle with Cheddar cheese. Mix bread crumbs and melted butter in a small bowl; sprinkle over cheese.
Bake in preheated oven until sauce is bubbly and cheese is melted, 25 to 30 minutes.