Serve topped with cream cheese or whipped cream and a selection of berries, or maple syrup.
Ingredients
5 eggs
1 (8 ounce) package cream cheese, softened
1 tablespoon maple syrup

2 teaspoons coconut flour

1 teaspoon ground cinnamon

cooking spray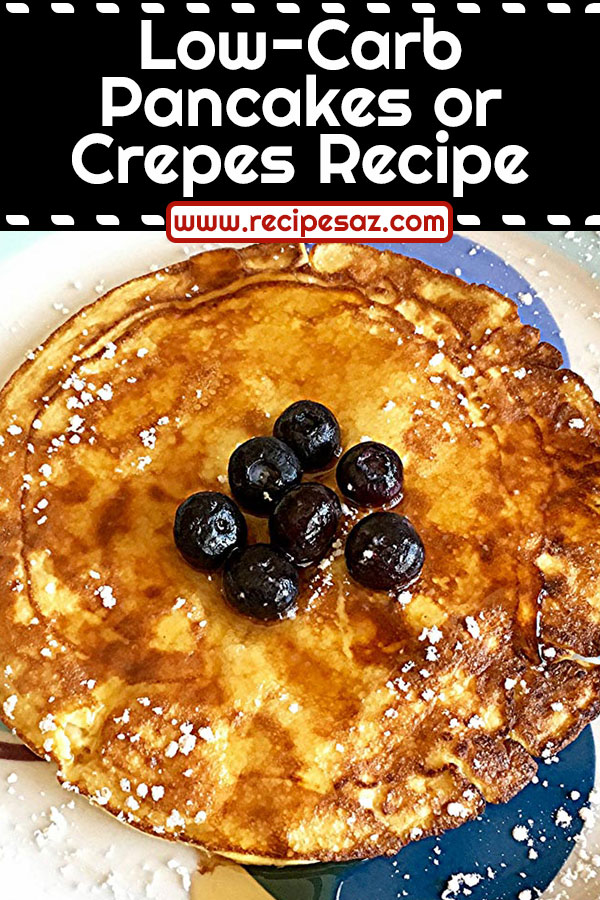 Directions
Preheat an electric griddle to 225 degrees F (107 degrees C).
Blend eggs and cream cheese in a blender until smooth. Add maple syrup, coconut flour, and cinnamon; blend until batter is smooth.
Spray the preheated griddle with cooking spray. Pour batter onto the griddle to form small pancakes. Cook until edges set and do not tear when lifted with a spatula, 5 to 7 minutes. Flip pancakes gently with 2 rubber spatulas. Cook until second side is set, about 5 minutes. Repeat with remaining batter, spraying griddle between batches.