My kids do not like anything fishy. I snuck this one by them and they loved it. I serve them as snacks, sandwiches, or as dinner with rice and a veggie on the side. Personally I like to dip them in horseradish and snack away!! Hope you like them.
Ingredients
1 (14.75 ounce) can salmon, drained and flaked
2 eggs, beaten
1/4 cup garlic and herb seasoned dry bread crumbs
1/4 cup dry potato flakes
1 medium onion, minced
1 clove garlic, minced
1/4 teaspoon dried dill weed
1/4 teaspoon celery salt
salt and pepper to taste
2 tablespoons olive oil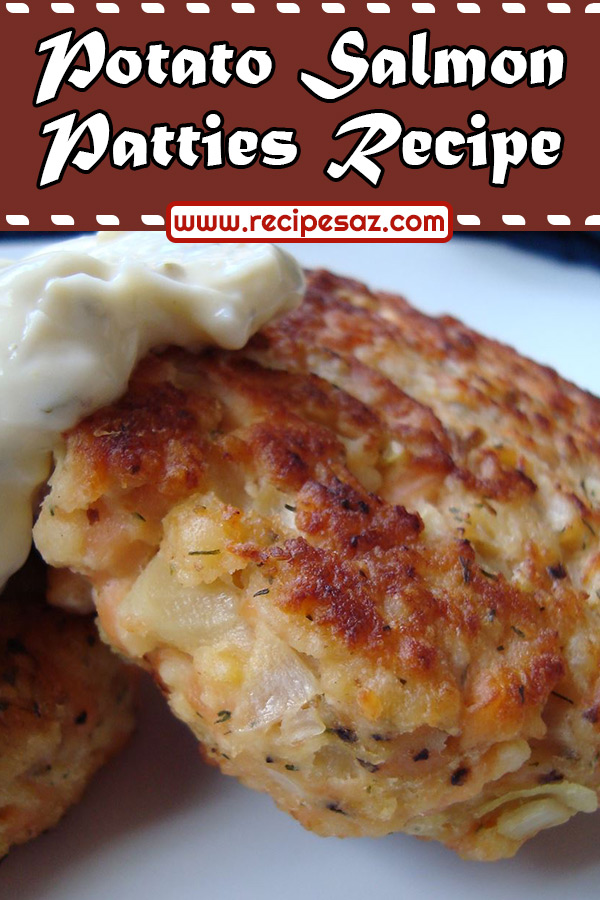 Directions
In a medium bowl, mix salmon, eggs, garlic and herb seasoned dry bread crumbs, dry potato flakes, onion, garlic, dill weed, celery salt, salt, and pepper. Form the mixture into 2 inch balls, and flatten into patties about 1/2 inch thick.
Heat olive oil in a medium skillet over medium heat. In batches, cook patties about 5 minutes on each side, until lightly browned.