This is a quick, easy and delicious recipe that pairs well with lightly seasoned, oven roasted potatoes and steamed broccoli or a salad.
Ingredients
cooking spray
1 pound ground beef
1/2 cup chopped onion
1/2 cup rolled oats
1 cup shredded Cheddar cheese
3/4 cup milk
1 egg
1 teaspoon salt
2/3 cup ketchup
1/2 cup brown sugar
1 1/2 teaspoons dry mustard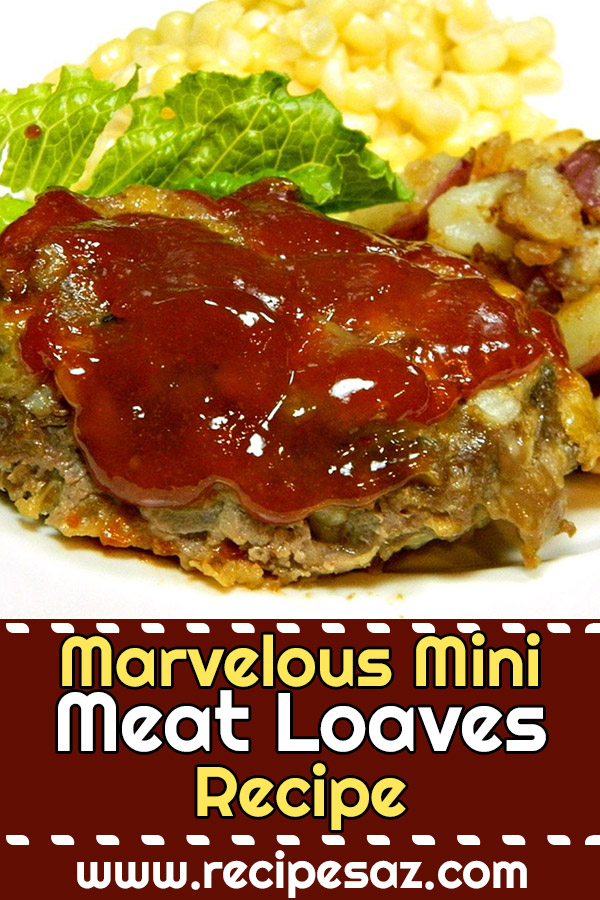 Directions
Preheat oven to 350 degrees F (175 degrees C). Lightly grease a 9×13-inch baking dish with cooking spray.
Stir ground beef, onion, oats, Cheddar cheese, milk, egg, and salt together in a bowl; mix well. Divide meat mixture into 8 equal portions and form each into a loaf shape. Place loaves in prepared baking dish.
Stir ketchup, brown sugar, and mustard together in a bowl until smooth. Spread ketchup mixture over meat loaves.
Bake in the preheated oven until no longer pink in the center, about 40 minutes. An instant-read thermometer inserted into the center should read at least 160 degrees F (70 degrees C).