These Chocolate Peanut Butter Balls are certainly an old favorite and much better than anything you will find in the candy aisle.
Are there ever enough Chocolate Peanut Butter Balls to go around? I don't think so. Chocolate and peanut butter is a combination that's hard to beat, don't you think? These easy treats are perfect for parties or as a surprise for any chocolate and peanut butter lover. Watch them disappear!
Plus, these Chocolate Peanut Butter Balls couldn't be easier to make. Really. Dipping treats in chocolate may be intimidating to some, but once you try it a couple of times, it is really very easy. I promise. Be sure to check out the Chocolate Peanut Butter Balls Recipe notes below for all kinds of helpful tips.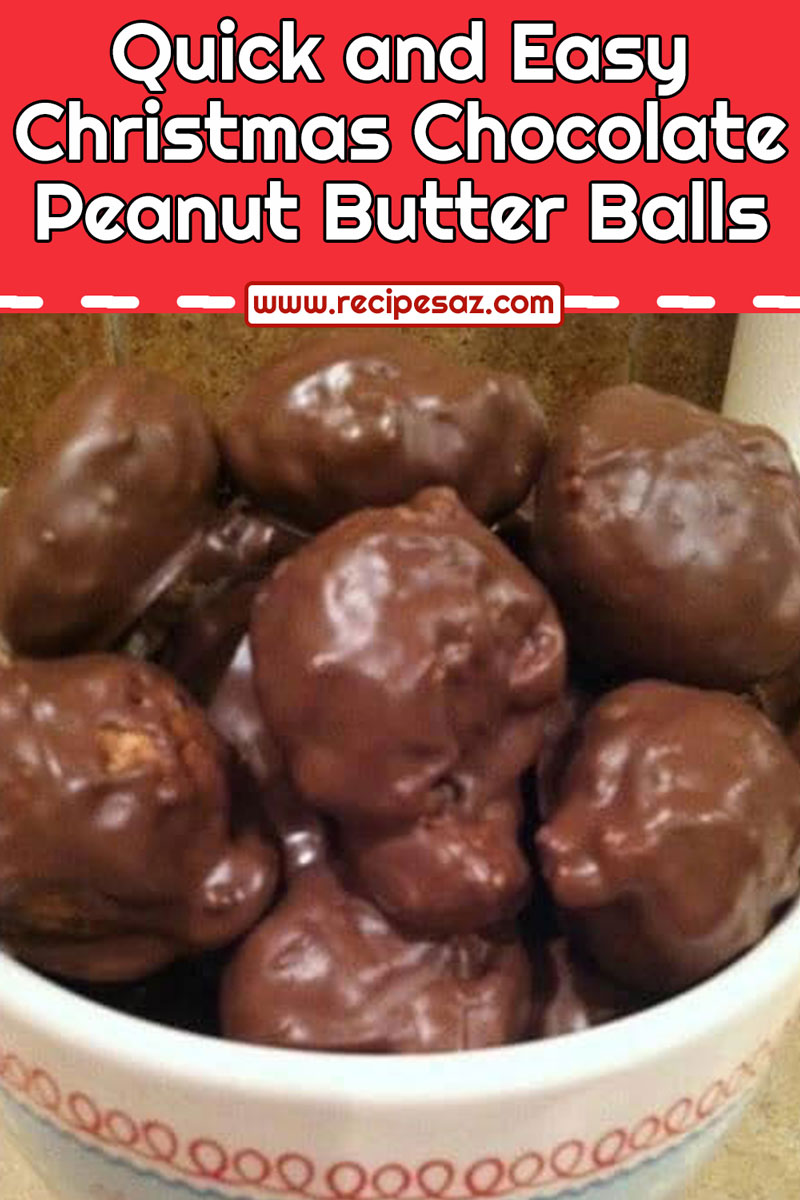 Ingredients and How to make :
Today, I'm offering you the holiday snack … The children and visitors love it and Santa wants more …
These peanut butter balls are the perfect holiday snack !
☞ 3 c Rice Krispies
☞ 2 bags chocolate chips, melted
☞ 2 c peanut butter
☞ 2 c powdered sugar* Preparation :
1 – Combine peanut butter/ powdered sugar/rice Krispies together and then roll into balls and dip the balls in chocolate to coat .
& let the chocolate peanut butter balls set to harden .
ENJOY !