Fresh roasted ham is coated with an easy glaze of mustard and maple syrup. Great for an Easter buffet.
Ingredients
1 (5 pound) bone-in ham
1/3 cup prepared yellow mustard
1/3 cup maple syrup

2 tablespoons brown sugar

2 teaspoons onion powder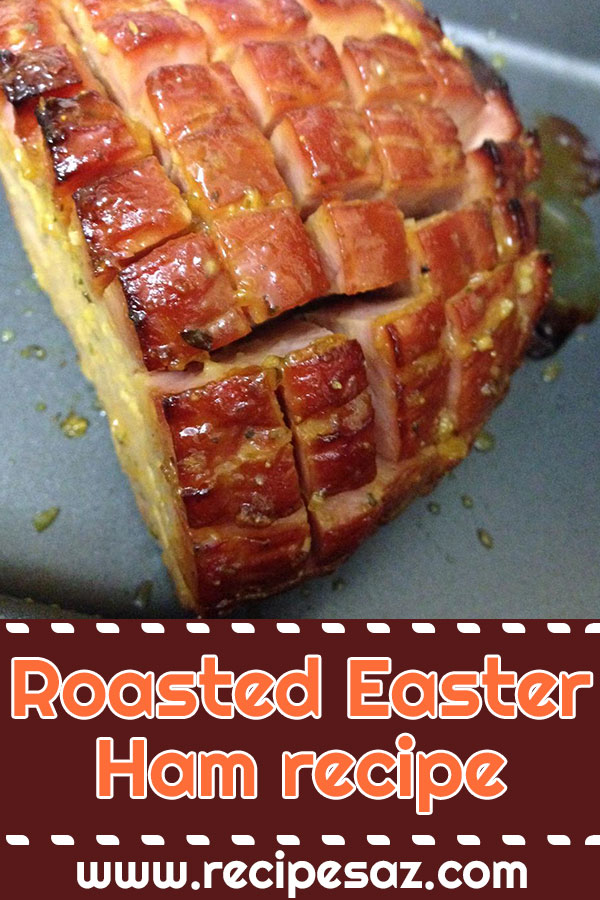 Directions
Preheat the oven to 325 degrees F (165 degrees C). Rinse the ham and pat dry with paper towels.
Place the ham in a shallow roasting pan. In a small bowl, mix together the mustard, maple syrup, brown sugar and onion powder. Coat the ham entirely with the glaze using a spoon or brush.
Roast the ham uncovered for 2 hours in the preheated oven, or until heated through. Let it rest for about 15 minutes before carving to keep it from drying out.