Growing up on a lake in the Sheboygan area, this was a standard way that the German folks would grill their brats. We always served them on the old-fashioned hard rolls. By finishing them in the beer sauce they just get better and better. Though it's expensive, on special occasions I use a dark beer which is not German at all: Guinness Irish Stout. Around our house, we eat them with ketchup and mustard, and the cooked onions from the brat sauce.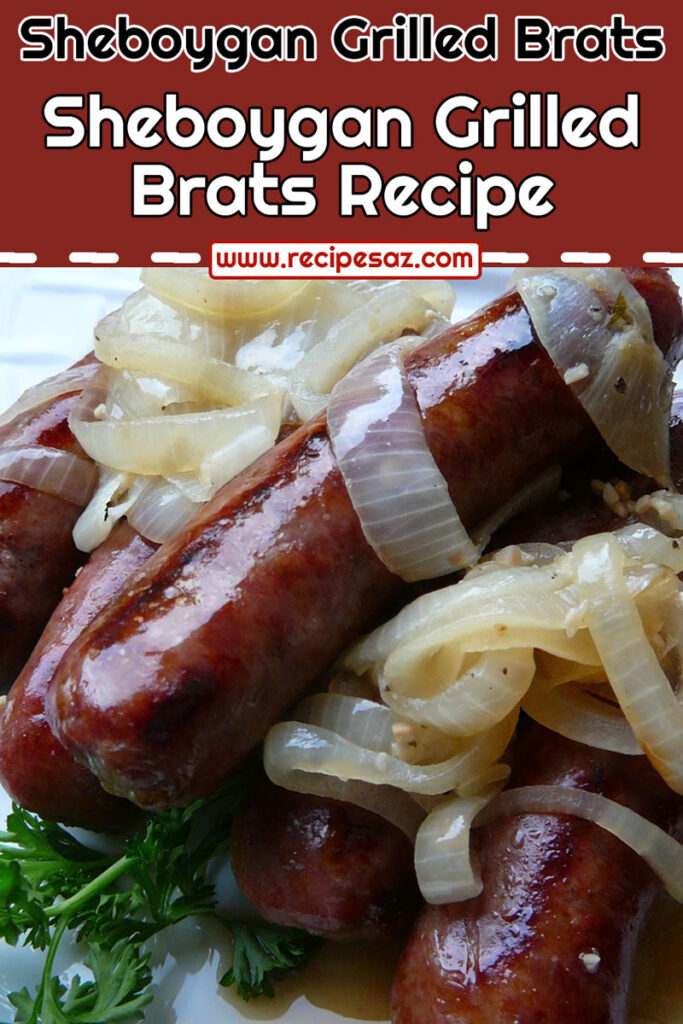 Ingredients :
¼ cup butter
2 medium onions, thinly sliced
3 cloves garlic, chopped
4 (12 ounce) bottles dark beer
2 pounds fresh bratwurst
10 roll (blank)s hot dog buns
Directions :
Preheat an outdoor grill for high heat and lightly oil grate.
Melt butter in a large skillet over medium heat, cook and stir the sliced onions for 5 to 10 minutes, or until tender and translucent. Add the chopped garlic and cook, stirring, for an additional 2 minutes. Add the beer and let simmer while the bratwursts are cooking on the grill.
Grill the bratwursts for 30 to 35 minutes, turning often. Be careful not to poke holes in the casing. Remove the bratwursts from the grill and simmer in the beer sauce for an additional 10 to 15 minutes. Serve hot with onions on the rolls.