This is a recipe from my children's preschool. The children love it!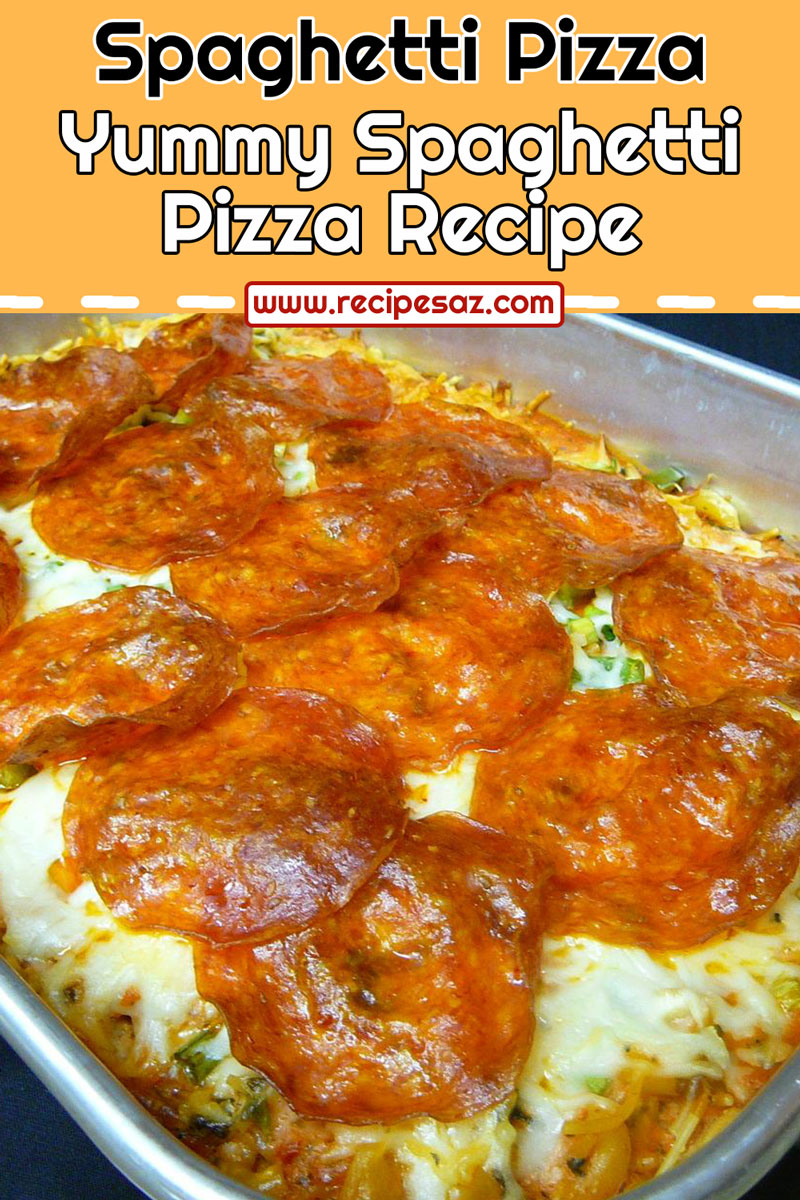 Ingredients :
1 (8 ounce) package spaghetti, broken into 2-inch pieces
1 egg, beaten
¼ cup milk
2 cups shredded mozzarella cheese, divided
¼ teaspoon salt
¼ teaspoon garlic salt
1 (16 ounce) jar spaghetti sauce
1 teaspoon dried oregano
¼ teaspoon dried basil
4 ounces pepperoni sausage, sliced
Directions :
Preheat oven to 425 degrees F (220 degrees C). Grease a 9×13-inch baking dish.
Bring a large pot of lightly salted water to a boil. Add spaghetti and cook for 8 to 10 minutes or until al dente; drain and rinse with cold water.
Combine egg, milk, 1/2 cup of the mozzarella cheese, salt, and garlic salt in a large bowl. Stir in cooked spaghetti; mix well.
Spread mixture into prepared baking dish. Bake in preheated oven for 15 minutes. Remove from oven and reduce temperature to 350 degrees F (175 degrees C).
Spread sauce over spaghetti. Sprinkle with oregano, basil, and the remaining 1 1/2 cups mozzarella. Top with pepperoni, return to oven, and bake until cheese is bubbly and beginning to brown, about 30 minutes more. Let stand 5 minutes before cutting.