Shoyu Chicken is a popular Hawaiian dish. It is often served with rice. The word shoyu is Japanese for soy sauce. Let the chicken soak in the marinade for at least an hour, the longer the better.
"Please let us know what you think if you ever try it at home , and don't forget to share it with your friends and family and also on social networks, this means a lot to us"
These are some of the reviews from people who tried the Shoyu Chicken Recipe :
Kathleen :
OMG. Wow. I made the Shoyu Chicken using chicken legs and served it as one of the main dishes for a family/friends cookout. I personally don't care for chicken legs, but they seemed like the perfect food for a cookout for a large crowd. I was so sorry that they were eaten up so quickly! I marinated the chicken legs overnight in a ziplock bag, then grilled them slowly over a gas grill. Meanwhile, I boiled the marinade for about 10 minutes and added just a touch of corn starch. When the legs were about done, I brushed them with the marinade and heated through. I can't believe how great they were.
Susabelle :
YUMMY!!!! My family loved this. I will make again. I only had one package of thighs, so next time I will make the 5 pounds from the recipe. We all could have eaten a lot more!!!! Make this – it's good!!! (I put in the paprika and the cayenne pepper) Oh and I baked it in the oven at 350 degrees for about 35 minutes.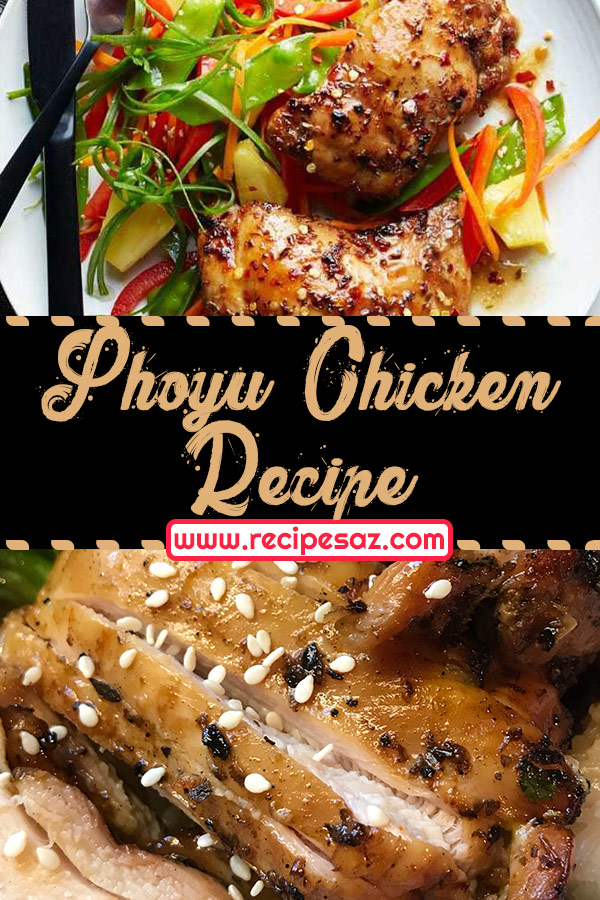 Ingredients
1 cup soy sauce
1 cup brown sugar
1 cup water
4 cloves garlic, minced
1 onion, chopped
1 tablespoon grated fresh ginger root
1 tablespoon ground black pepper
1 tablespoon dried oregano
1 teaspoon crushed red pepper flakes (optional)
1 teaspoon ground cayenne pepper (optional)
1 teaspoon ground paprika (optional)
5 pounds skinless chicken thighs
Directions
Whisk together the soy sauce, brown sugar, water, garlic, onion, ginger, black pepper, oregano, red pepper flakes, cayenne pepper, and paprika in a large glass or ceramic bowl. Add the chicken thighs, and toss to evenly coat. Cover the bowl with plastic wrap, and marinate the chicken in the refrigerator for at least 1 hour.
Preheat an outdoor grill for medium heat, and lightly oil the grate.
Remove the chicken thighs from the marinade. Discard the remaining marinade. Grill the chicken thighs on the preheated grill until cooked through, about 15 minutes per side.
Source : All Recipes