I just can't get up in the morning to make my hubby breakfast before he leaves for work, so I put this in the slow cooker the night before, and breakfast is served! A hearty breakfast that's easy to do.
Ingredients
1 cup steel cut oats
3 1/2 cups water
1 cup peeled and chopped apple
1/2 cup raisins

2 tablespoons butter

1 tablespoon ground cinnamon

2 tablespoons brown sugar

1 teaspoon vanilla extract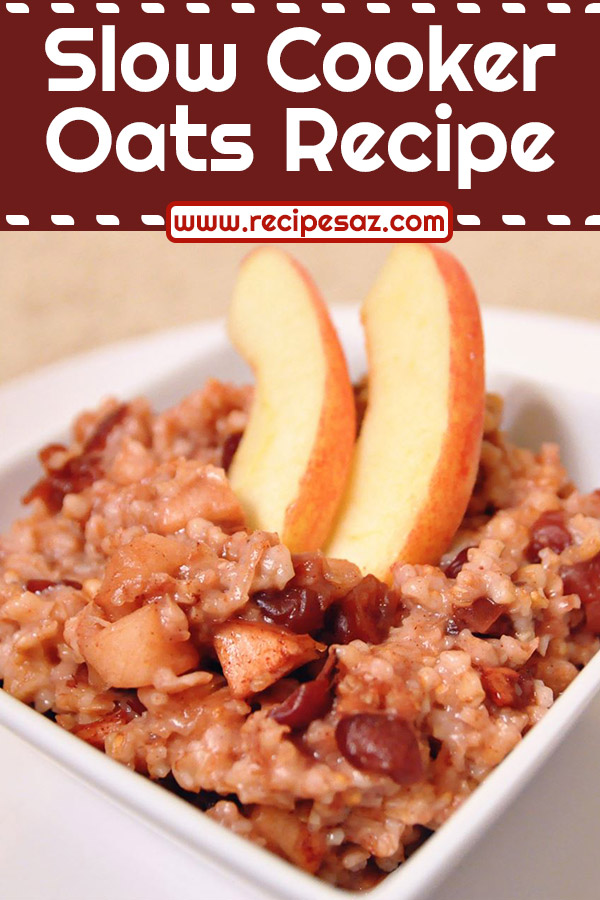 Directions
Place the steel cut oats, water, apple, raisins, butter, cinnamon, brown sugar, and vanilla extract into a slow cooker, and stir to combine and dissolve the sugar. Cover the cooker, set to Low, and allow to cook 6 to 7 hours (for firm oats) or 8 hours (for softer texture).