Spicy, sweet and smokey flavor. Very easily adaptable to your personal taste. Makes THE BEST sandwiches from leftovers!
Ingredients
2 eggs
1/3 cup hickory flavored barbeque sauce
2 cloves garlic, minced, or to taste
2 chipotle chilies in adobo sauce, minced, or to taste
2 tablespoons adobo sauce from chipotle peppers
1 teaspoon kosher salt
1 teaspoon coarse ground black pepper
1/2 teaspoon celery salt
1/2 teaspoon ground cumin
1 tablespoon Worcestershire sauce
1 onion, chopped
1/2 cup dry oatmeal
2 pounds lean ground beef
2 tablespoons hickory flavored barbeque sauce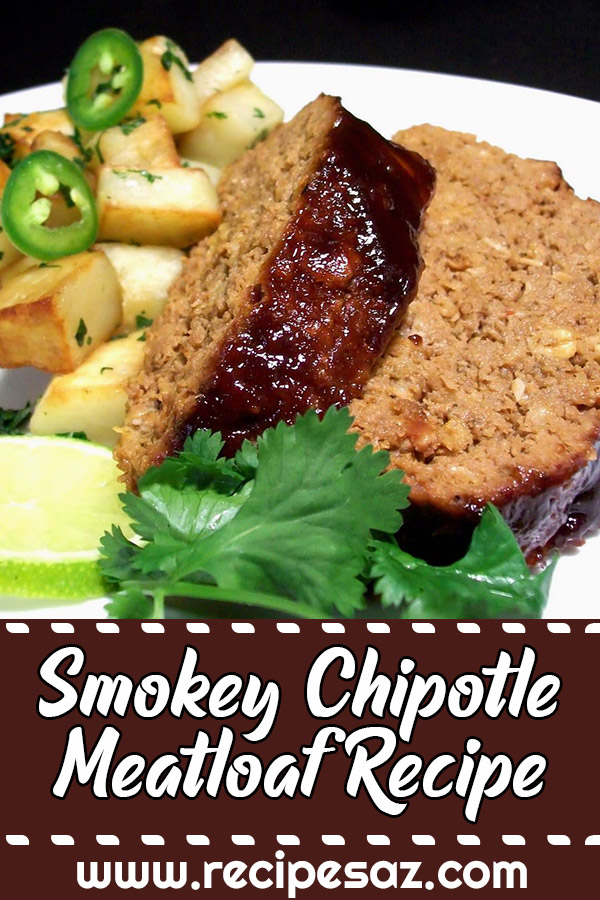 Directions
Preheat an oven to 350 degrees F (175 degrees C). Spray a 9×5-inch loaf pan with cooking spray.
Beat the eggs in a large mixing bowl until smooth, then whisk in 1/3 cup barbeque sauce, garlic, chipotle chiles, adobo sauce, kosher salt, black pepper, celery salt, cumin, and Worcestershire sauce until evenly smooth. Mix in the onion, oatmeal, and ground beef with your hands until evenly blended. Pack the mixture into the prepared pan. Brush the top of the meatloaf with 2 more tablespoons of barbeque sauce.
Bake in the preheated oven until no longer pink in the center, about 1 hour. An instant-read thermometer inserted into the center should read at least 160 degrees F (70 degrees C).