A spicy, cheesy, Mexican flavored dish assembled and baked much like lasagna.
Ingredients
3 cups chopped, cooked chicken breast meat
2 tablespoons butter
2 large onions
1 teaspoon fresh chopped jalapeno peppers
2 tablespoons minced garlic
2 teaspoons dried basil
1 teaspoon dried oregano
2 cups spaghetti sauce
2 cups tomato sauce
½ cup fresh salsa
16 ounces shredded mozzarella cheese
16 ounces shredded Cheddar cheese
15 (6 inch)s corn tortillas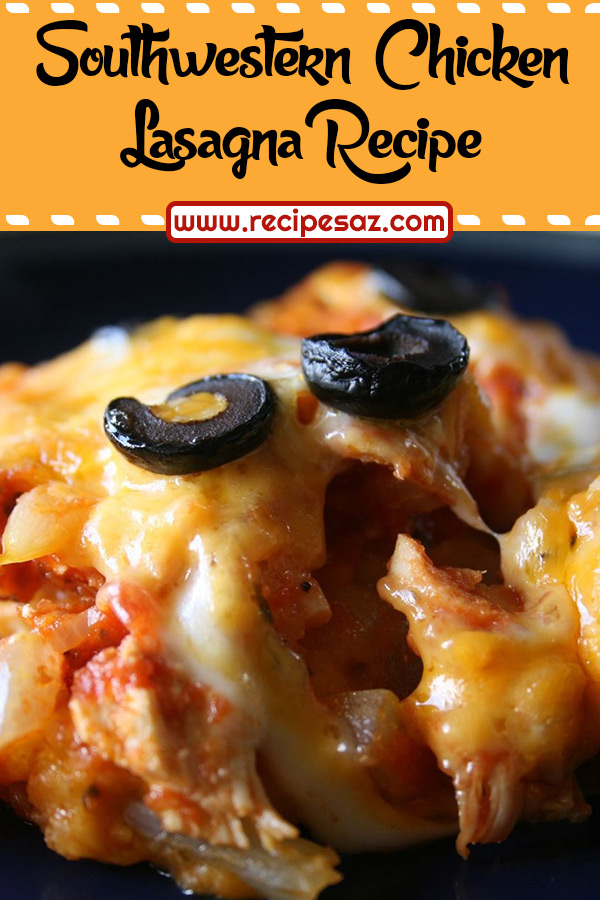 Directions
Preheat oven to 350 degrees F (175 degrees C).
In a large skillet, brown shredded chicken in butter or margarine. Add onions, jalapeno peppers, garlic, basil and oregano. Then add the spaghetti sauce, tomato sauce and salsa/picante sauce. Stir all together. Cover skillet and simmer for 10 minutes over low heat.
In a lightly greased 9×13 inch baking dish, place a layer of tortillas, then a layer of the chicken/sauce mixture, then a layer of mozzarella cheese. Repeat layers twice, then top casserole with Cheddar cheese and bake in the preheated oven for about 1 hour, until cheese is bubbly.