This dough makes wonderful dinner rolls but can also be used to make cinnamon rolls. Mixing it in your bread machine but bake the rolls in the oven. They're light, soft and sweet.
"Please let us know what you think if you ever try it at home , and don't forget to share it with your friends and family and also on social networks, this means a lot to us"
These are some of the reviews from people who tried the Sweet Dinner Rolls Recipe :
Denise :
Yes, Yes, Yes! I cannot rave enough about this dough. I have been experimenting with my bread machine for over a year now and have not found any recipe that comes close to this one. I like fast and easy baking, and these rolls came out great made with just a simple knot shape. Then, I spread a little butter on top and baked. I served them to a bunch of critics and they all raved. A KEEPER!
Cindy :
One of my family's favorite dinner rolls! I divide the dough in half, seal in a bag and refrigerate the other half for the next night!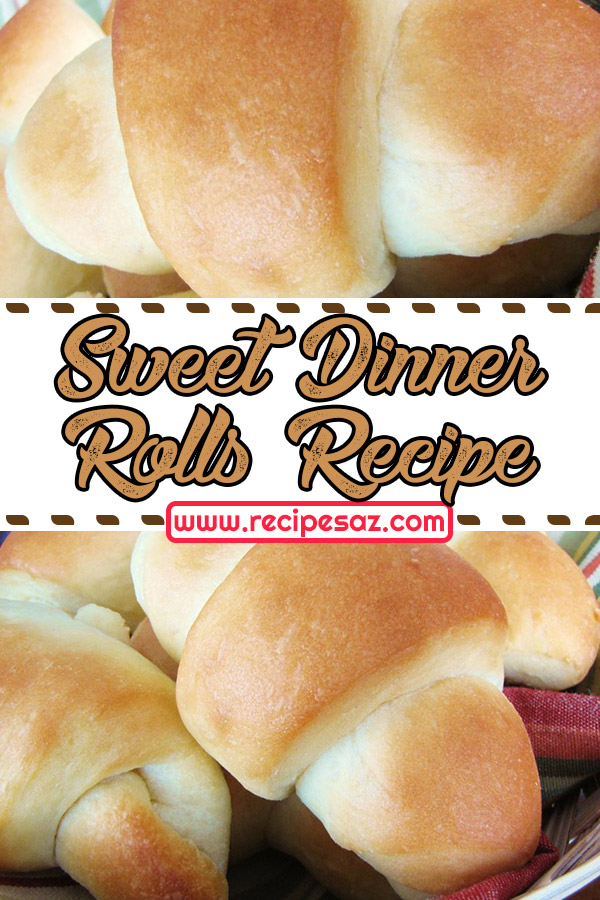 Ingredients
1/2 cup warm water (110 degrees F/45 degrees C)
1/2 cup warm milk
1 egg
1/3 cup butter, softened
1/3 cup white sugar
1 teaspoon salt
3 3/4 cups all-purpose flour
1 (.25 ounce) package active dry yeast
1/4 cup butter, softened
Directions
Place water, milk, egg, 1/3 cup butter, sugar, salt, flour and yeast in the pan of the bread machine in the order recommended by the manufacturer. Select Dough/Knead and First Rise Cycle; press Start.
When cycle finishes, turn dough out onto a lightly floured surface. Divide dough in half. Roll each half into a 12 inch circle, spread 1/4 cup softened butter over entire round. Cut each circle into 8 wedges. Roll wedges starting at wide end; roll gently but tightly. Place point side down on ungreased cookie sheet. Cover with clean kitchen towel and put in a warm place, let rise 1 hour. Meanwhile, preheat oven to 400 degrees F (200 degrees C).
Bake in preheated oven for 10 to 15 minutes, until golden.
Source : All Recipes