I have used this recipe for almost 41 years, and have yet to have any bad batches. My grandson loves 'em!
Ingredients
2 cups white sugar
1 cup packed brown sugar
1 cup corn syrup
1 cup evaporated milk
1 pint heavy whipping cream
1 cup butter
1 1/4 teaspoons vanilla extract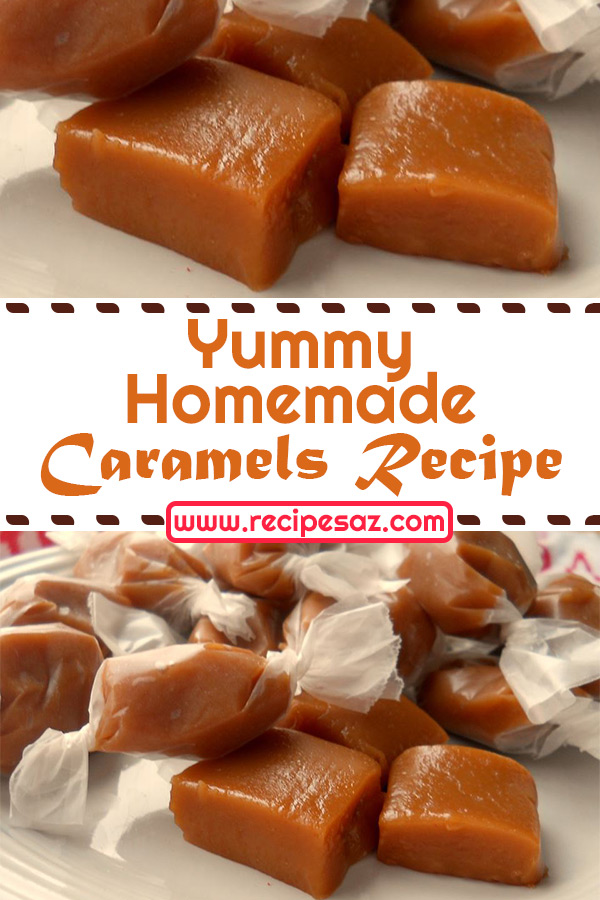 Directions
Grease a 12×15 inch pan.
In a medium-size pot, combine sugar, brown sugar, corn syrup, evaporated milk, whipping cream, and butter. Monitor the heat of the mixture with a candy thermometer while stirring. When the thermometer reaches 250 degrees F (120 degrees C) remove the pot from the heat.
Stir in vanilla. Transfer mixture to the prepared pan and let the mixture cool completely. When cooled cut the Carmel into small squares and wrap them in wax paper for storage.