Bacon, Swiss cheese and onions mingle in perfect harmony amidst the eggs and cream in this timeless classic. Perfect for breakfast, brunch, lunch, dinner or just an indulgent snack!
Ingredients
1 recipe pastry for a 9 inch single crust pie
12 slices bacon
1 cup shredded Swiss cheese
1/3 cup minced onion
4 eggs, beaten
2 cups light cream
3/4 teaspoon salt
1/4 teaspoon white sugar
1/8 teaspoon cayenne pepper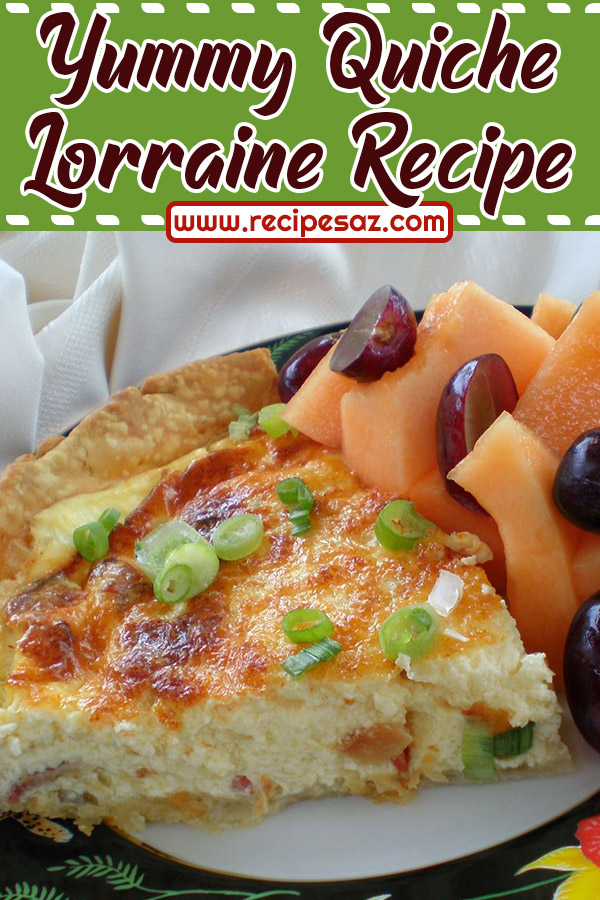 Directions
Preheat oven to 425 degrees F (220 degrees C).
Place bacon in a large skillet, and fry over medium-high heat until crisp. Drain on paper towels, then chop coarsely. Sprinkle bacon, cheese and onion into pastry shell.
In a medium bowl, whisk together eggs, cream, salt, sugar and cayenne pepper. Pour mixture into pastry shell.
Bake 15 minutes in the preheated oven. Reduce heat to 300 degrees F (150 degrees C), and bake an additional 30 minutes, or until a knife inserted 1 inch from edge comes out clean. Allow quiche to sit 10 minutes before cutting into wedges.