This is an easy and very tasty dish. I often substitute ground turkey and low fat dairy products and it is still delicious! Serve with chips, salsa and green salad.
YUMMY!!! This recipe was great. I made some modifications based on the ingredients I happened to have on hand, and it still turned out great. Used 1.5 lbs ground beef (since it was packaged that way), 1.5 cups salsa since that was all I had, black beans instead of chili beans for a little added mexican flare, 2 cups crused tortillas, no olives (can't stand em), and 1 can diced tomatoes, drained. GREAT TURN OUT!!! A few things, though… I agree with another reviewer that 3 cups is definitely too much for the tortilla chips.
The 2 cups I used was too much. I'll only use about 1.5 cups next time. Also, my diced tomatoes were canned with basil and garlic, and I didn't care much for the flavor with this casserole (although it was mild enough that I still gobbled it up), so I'll remember to have just some regular diced tomatoes on hand from now on. And, if you like green onion, don't skimp on it here. The flavor really goes well in this dish; I mean, out of this world. MMMMM… Of course, as others suggested, I browned the ground beef with onion and taco seasoning (I added this WHILE the meat browned, not after, but either way would probably work fine). As always, I used all organic ingredients and followed the layering just as specified in the recipe. This dish is a knockout!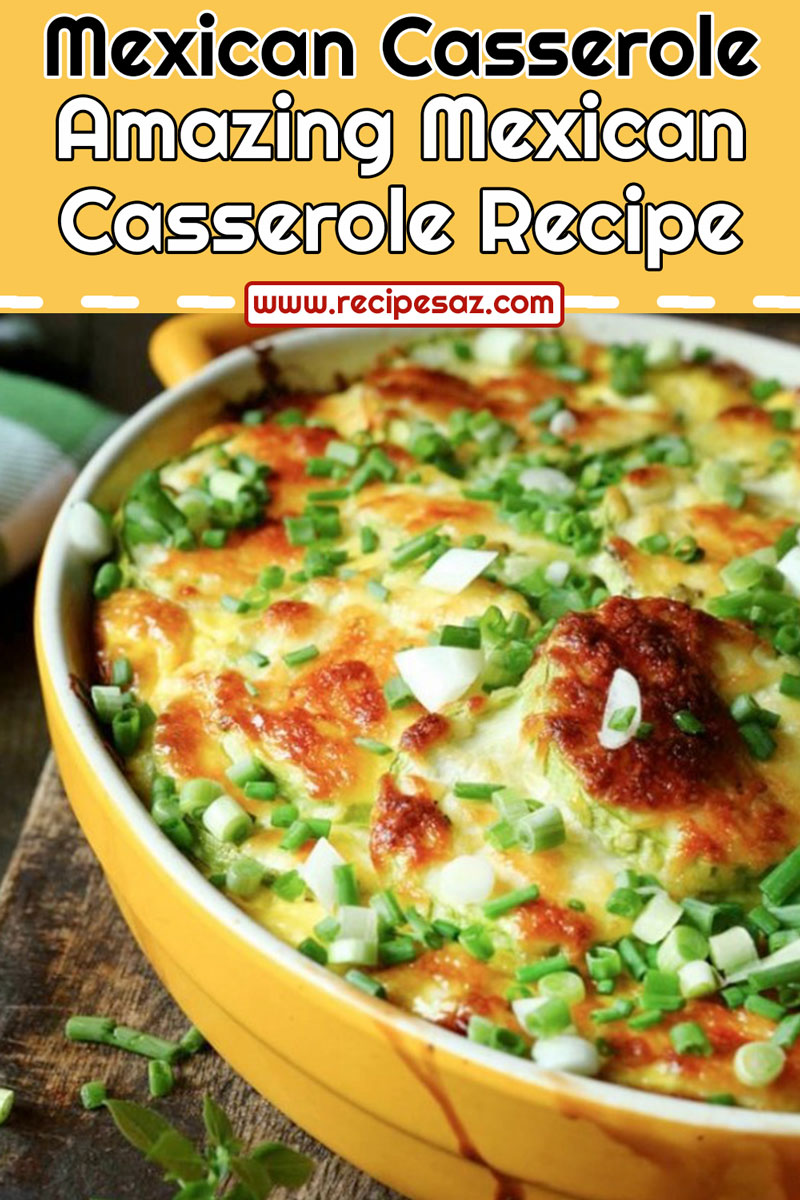 Ingredients :
1 lb extra lean ground beef (drained or rinsed!)
1/2 cup onion (chopped)
1/4 cup canned jalapeno slices, chopped
2 cups fresh tomatoes, chopped or 1 (15 ounce) can diced canned tomatoes
1 (15 ounce) can kernel corn (drained)
1 (15 ounce) can black beans (rinsed and drained)
1 (1 1/4 ounce) package taco seasoning mix
8 corn tortillas
3/4 cup nonfat sour cream
1/3 cup reduced-fat Mexican cheese blend, shredded
1/3 bunch fresh cilantro, chopped, to taste
Directions :
Brown ground beef and chopped onions in large skillet; brown 10 to 12 minutes or until thoroughly cooked, stirring constantly. Drain well and rinse with warm water to remove all fat; return beef/onions to skillet.
Add corn, black beans, tomatoes, chilies/jalapenos and taco seasoning mix; mix well. Reduce heat; simmer 5 minutes.
Meanwhile spray 12×8-inch (2-quart) baking dish with nonstick cooking spray. Cut each tortilla in half; place 8 halves in bottom of sprayed baking dish, overlapping slightly.
Spoon half of beef mixture evenly over tortillas. Spoon sour cream over beef mixture; spread evenly. Top with remaining 8 tortilla halves and remaining beef mixture.
(Thaw overnight if frozen) Heat oven to 350ºF. Bake at 350ºF for 25 minutes. Remove from oven; sprinkle with cheese. Cover; let stand 5 minutes or until cheese is melted. Sprinkle with chopped cilantro and serve with fresh chopped lettuce, tomatoes, salsa, black olives, etc.
From: 77recipes