The earthquake cake starts with a box of German chocolate cake mix, then add coconut, chocolate chips, pecans and a delicious swirl of cream cheese! There is no need to frost this cake as the cream cheese mixture becomes a layer of frosting on the inside of the cake. It cracks after baking, earning it the name "earthquake cake"! One of the best cakes to serve at a party.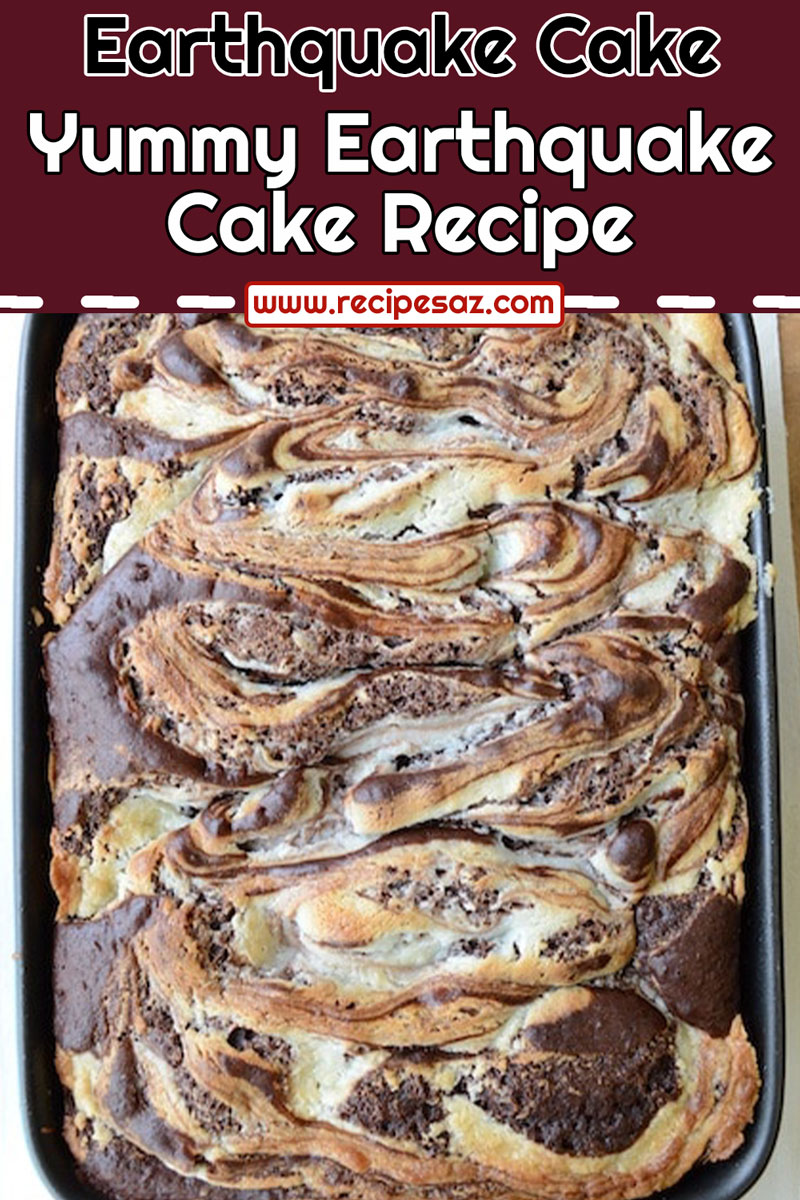 Ingredients:
1 (18 ounces) package chocolate cake mix (any type you like) or 1 (18 ounces) package devil's food cake mix
1⅓ cups water, to prepare cake
½ cup vegetable oil, to prepare cake
3 large eggs, to prepare cake
1 cup chopped nuts (like pecans or English walnuts)
1 cup coconut
1 (8 ounces) package cream cheese, softened (low fat if you prefer)
½ cup butter softened
1 teaspoon vanilla extract
2 cups confectioners' sugar
¾ cup semisweet chocolate morsel
Instructions:
Preheat oven to 350 degrees.
Grease a 13 x 9 pan. (i used Pam cooking spray.)
Evenly sprinkle nuts and coconut on the bottom of the pan.
In a large bowl prepare cake mix: Blend cake mix, water, oil, and eggs at low speed for 30 seconds.
Beat on medium speed for 2 minutes.
Pour batter over nuts and coconut.
In a separate bowl mix the cream cheese, butter confectioners sugar, and vanilla extract until smooth.
Drop by spoonfuls over batter, do not mix in Sprinkle with chocolate chips.
Bake at 350 degrees for 50 minutes. Enjoy!