This very easy dish works with any cut of chicken, skin on or off…even with whole split chickens. My family loves this and it takes no time at all. Don't omit the parsley.
Ingredients
1/2 cup butter
3 tablespoons minced garlic
3 tablespoons soy sauce
1/4 teaspoon black pepper
1 tablespoon dried parsley
6 boneless chicken thighs, with skin
dried parsley, to taste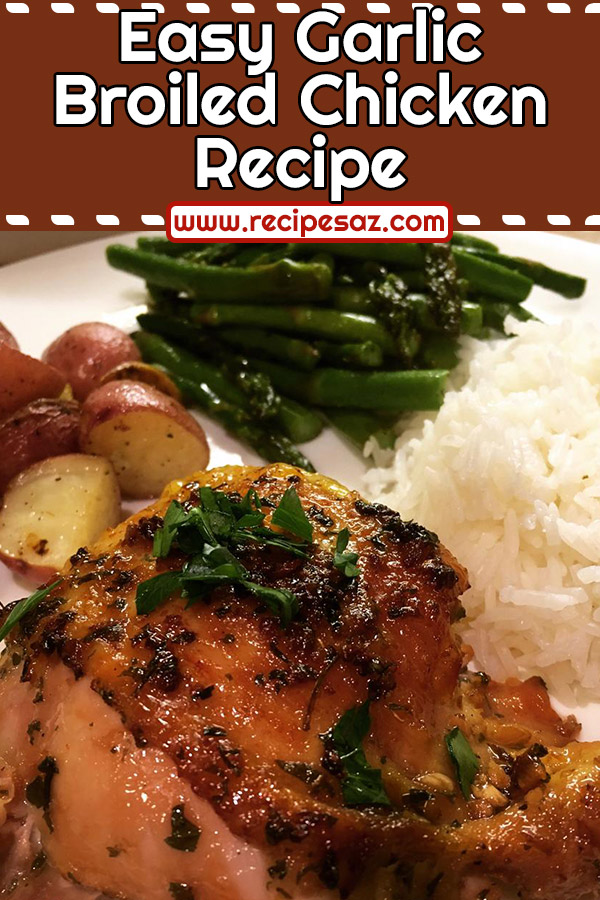 Directions
Preheat the oven broiler. Lightly grease a baking pan.
In a microwave safe bowl, mix the butter, garlic, soy sauce, pepper, and parsley. Cook 2 minutes on High in the microwave, or until butter is melted.
Arrange chicken on the baking pan, and coat with the butter mixture, reserving some of the mixture for basting.
Broil chicken 20 minutes in the preheated oven, until juices run clear, turning occasionally and basting with remaining butter mixture. Sprinkle with parsley to serve.