This is one of my family's favorites. This pork recipe is always tender and juicy. Serve with additional barbecue sauce for dipping.
Ingredients
2 (1 pound) pork tenderloins
1 teaspoon garlic powder
1 teaspoon salt
1 teaspoon ground black pepper
1 cup barbecue sauce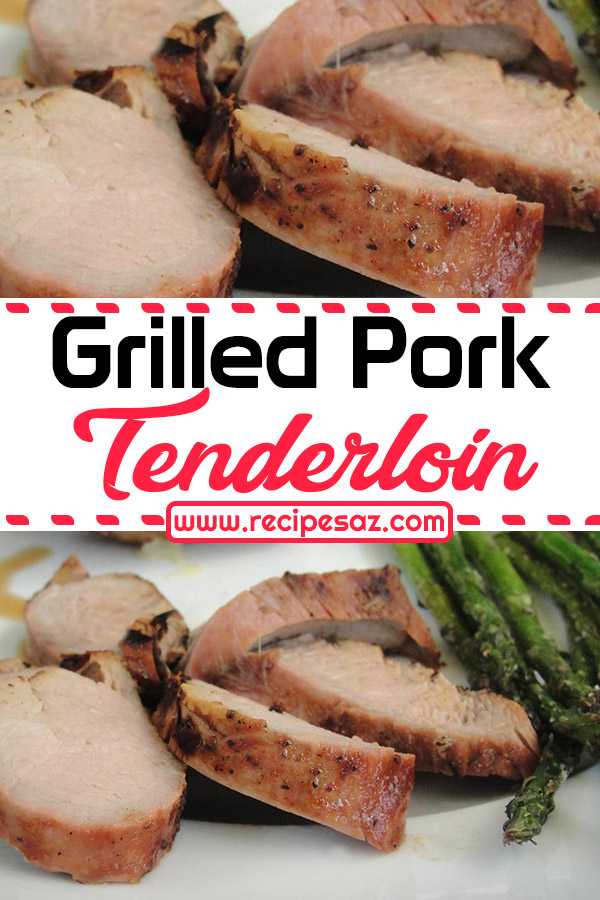 Directions
Prepare grill for indirect heat.
Season meat with garlic powder, salt, and pepper.
Lightly oil grate. Place tenderloin on grate, and position drip pan under meat. Cook over indirect heat for 30 minutes.
Brush tenderloin with barbeque sauce. Continue cooking for 15 minutes, or until an instant-read thermometer inserted into the center reads 145 degrees F (63 degrees C). Allow pork to rest for 10 minutes. Slice pork, and serve with additional barbeque sauce for dipping.