Melt in your mouth. My mother-in-law actually asked for this recipe… now THAT'S saying something.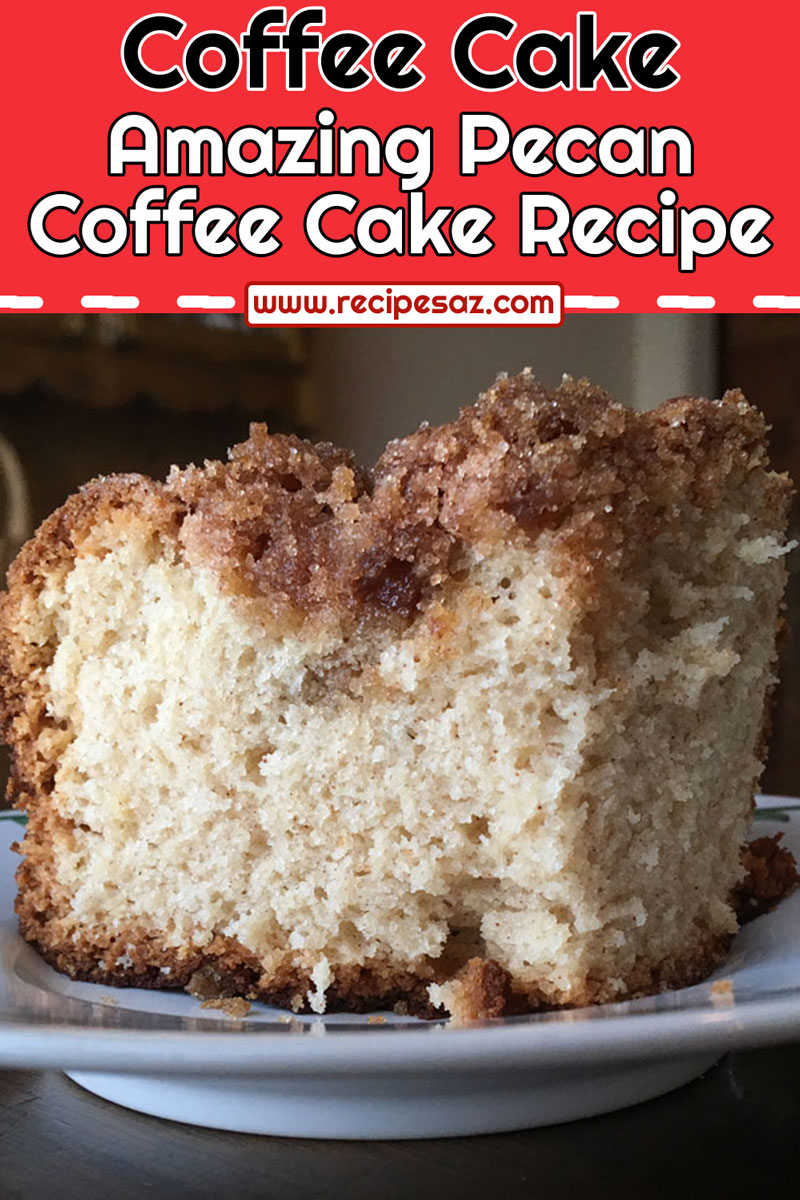 Ingredients :
2 cups all-purpose flour
¼ teaspoon salt
1 tablespoon baking powder
1 cup butter, softened
1 cup sour cream
1 ½ cups white sugar
2 large eggs eggs
1 tablespoon vanilla extract
½ cup brown sugar
1 cup chopped pecans
1 teaspoon ground cinnamon
2 tablespoons butter, melted
Directions :
Preheat oven to 350 degrees F (175 degrees C). Line a 9×13 inch pan with aluminum foil, and lightly grease with vegetable oil or cooking spray. Sift together the flour, baking powder, and salt; set aside.
In a large bowl, cream the butter until light and fluffy. Gradually beat in sour cream, then beat in sugar. Beat in the eggs one at a time, then stir in the vanilla. By hand, fold in the flour mixture, mixing just until incorporated. Spread batter into prepared pan.
To make the Pecan Topping: In a medium bowl, mix together brown sugar, pecans and cinnamon. Stir in melted butter until crumbly. Sprinkle over cake batter in pan.
Bake in the preheated oven for 30 to 35 minutes, or until a toothpick inserted into the center of the cake comes out clean. Let cool in pan for 10 minutes, then turn out onto a wire rack, and remove foil.