Simply delicious. Quick and easy recipe for the busy homemaker. Serve with rice if desired.
"Please let us know what you think if you ever try it at home , and don't forget to share it with your friends and family and also on social networks, this means a lot to us"
These are some of the reviews from people who tried The Baked Apricot Chicken Recipe :
Julie :
Not only is this recipe delicious it's SUPER EASY!!!!! Even my kids loved it! Thanks for the great recipe!
Nikki :
Very easy and very tasty. We used chicken breasts because we prefer white meat. Nice with wild rice and a salad.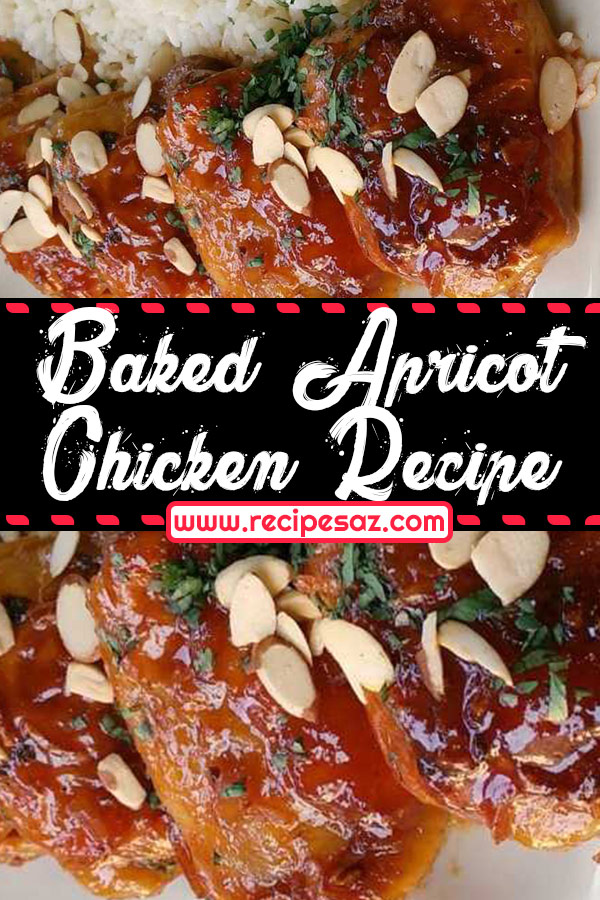 Ingredients
12 chicken thighs
1 cup apricot preserves
1 cup French dressing
1 (1 ounce) package dry onion soup mix
Directions
Preheat oven to 350 degrees F (175 degrees C).
In a medium bowl combine the jam, dressing and soup mix. Mix together.
Place chicken pieces in a 9×13 inch baking dish. Pour apricot mixture over chicken and bake uncovered in the preheated oven for 50 to 60 minutes.
Source : All Recipes