Invented in Hawaii in the 1950s, the Blue Hawaiian will have you crooning like Elvis.
"Please let us know what you think if you ever try it at home , and don't forget to share it with your friends and family and also on social networks, this means a lot to us"
These are some of the reviews from people who tried this Blue Hawaiian Cocktail Recipe :
Pattie :
This is one drink that will keep you Cool in the summer time and transport you to PARADISE! ! My Sugar Bear and I went to the Yard House after the movies. I asked the waitress for one of these and Man was it Yummy! ! The only way to make it taste better would be if I was sipping it IN Hawaii :):) Thanks, its a Keeper!
Kim :
This is one of my all-time favorite mixed drinks! I usually don't add the pineapple slice or cherry, since it's just me and I don't need to impress, but it's yummy nonetheless!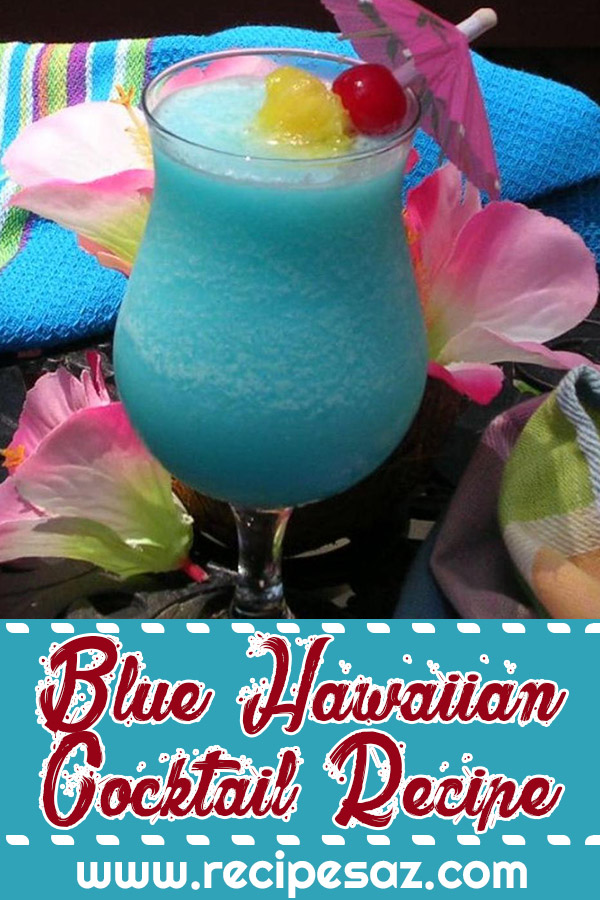 Ingredients
1 fluid ounce light rum
1 fluid ounce blue Curacao liqueur
2 fluid ounces pineapple juice
1 fluid ounce cream of coconut
1 cup crushed ice
1 pineapple slice
1 maraschino cherry
Directions
Combine rum, blue Curacao, pineapple juice, cream of coconut, and 1 cup crushed ice in blender. Puree on high speed until smooth. Pour into chilled highball glass.
Garnish with a slice of pineapple and a maraschino cherry.
Source : All Recipes