A dense chocolate cake made in a Bundt pan. Dust with confectioners' sugar for a nice presentation.
Ingredients
1 1/2 cups butter, softened
3 cups white sugar
5 eggs
2 teaspoons vanilla extract
2 teaspoons instant coffee granules dissolved in 1/4 cup hot water
1 cup buttermilk
2 cups all-purpose flour
3/4 cup unsweetened cocoa powder
1/2 teaspoon baking powder
1 teaspoon salt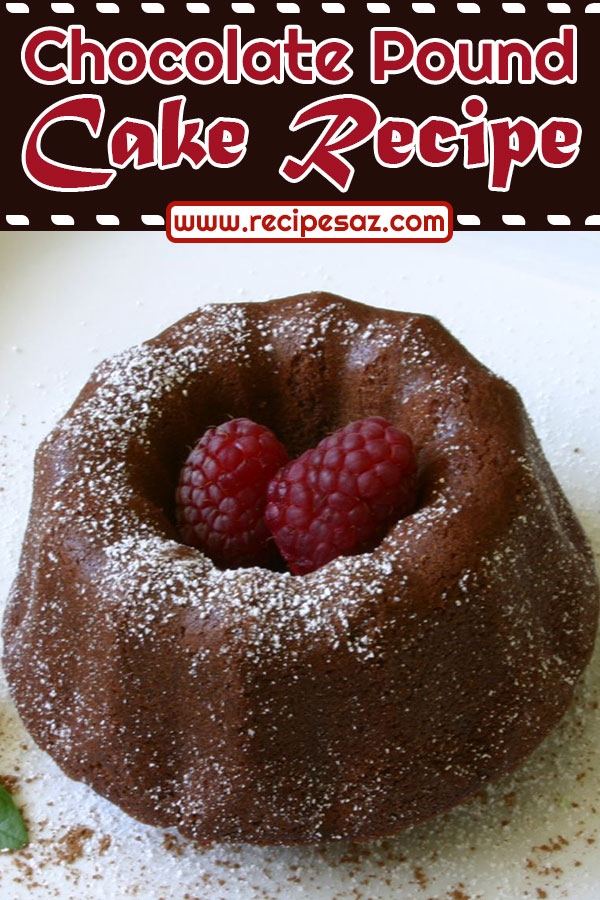 Directions
Preheat oven to 325 degrees F (165 degrees C). Grease and flour a 10 inch Bundt pan. Mix together the flour, cocoa, baking powder, and salt. Set aside.
In a large bowl, cream together the butter and sugar until light and fluffy. Beat in the eggs one at a time, then stir in the vanilla. Beat in the flour mixture alternately with the dissolved coffee and buttermilk. Pour batter into prepared pan.
Bake in the preheated oven for 60 to 70 minutes, or until a toothpick inserted into the center of the cake comes out clean. Let cool in pan for 20 minutes, then turn out onto a wire rack and cool completely.