This recipe has won many 1st place ribbons at my state fair. They are very simple to make.
"Please let us know what you think if you ever try it at home , and don't forget to share it with your friends and family and also on social networks, this means a lot to us"
These are some of the reviews from people who tried The Coconut Macaroons recipe :
Lisa :
The ease of making these decadent cookies belies how wonderful they are: Blue Ribbon Winner for sure! My husband, who likes coconut only in very small doses and only toasted, could not stop eating them. I found that the recipe yielded 18 cookies that were larger than golf balls and that took the full 15 minutes to bake. Also, a 14-ounce package of coconut equaled the 5 1/2 cups. Perfect! Thanks for sharing.
Mandy :
Great tasting and easy recipe. I broiled these for a few seconds to toast the coconut and topped with a maraschino cherry. Definitely need to be a coconut lover to fully appreciate this recipe.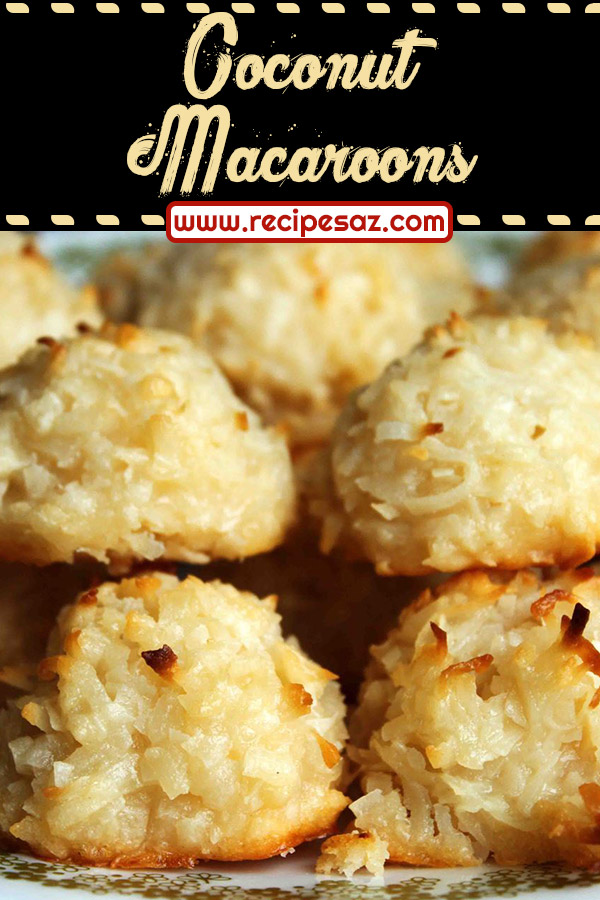 Ingredients
2/3 cup all-purpose flour
5 1/2 cups flaked coconut
1/4 teaspoon salt
1 (14 ounce) can sweetened condensed milk
2 teaspoons vanilla extract
Directions
Preheat oven to 350 degrees F (175 degrees C). Line cookie sheets with parchment paper or aluminum foil.
In a large bowl, stir together the flour, coconut and salt. Stir in the sweetened condensed milk and vanilla using your hands until well blended. Use an ice cream scoop to drop dough onto the prepared cookie sheets. Cookies should be about golf ball size.
Bake for 12 to 15 minutes in the preheated oven, until coconut is toasted.
Source : All Recipes