This is a simple crowd pleasing recipe that can sit in a slow cooker until it is time to serve.
Ingredients
1 (19 ounce) can black bean soup
1 (15 ounce) can kidney beans, rinsed and drained
1 (15 ounce) can garbanzo beans, rinsed and drained
1 (16 ounce) can vegetarian baked beans
1 (14.5 ounce) can chopped tomatoes in puree
1 (15 ounce) can whole kernel corn, drained
1 onion, chopped

1 green bell pepper, chopped

2 stalks celery, chopped

2 cloves garlic, chopped

1 tablespoon chili powder, or to taste

1 tablespoon dried parsley

1 tablespoon dried oregano

1 tablespoon dried basil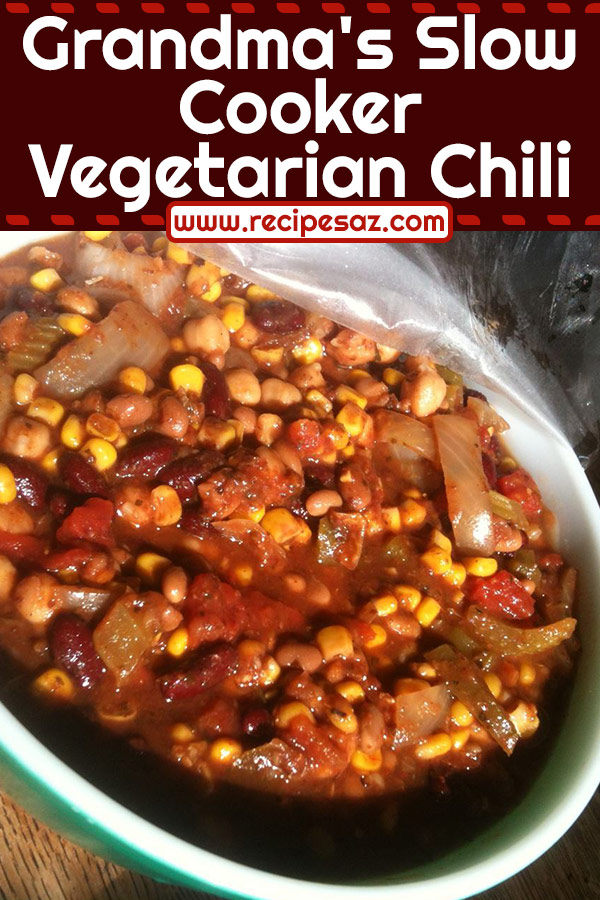 Directions
In a slow cooker, combine black bean soup, kidney beans, garbanzo beans, baked beans, tomatoes, corn, onion, bell pepper and celery. Season with garlic, chili powder, parsley, oregano and basil. Cook for at least two hours on High.