This is kid friendly with an Asian twist. Can also be made with spaghetti pasta.
Ingredients
1/2 cup chicken broth
1 1/2 tablespoons minced fresh ginger root
3 tablespoons soy sauce
3 tablespoons peanut butter
1 1/2 tablespoons honey
2 teaspoons hot chile paste (optional)
3 cloves garlic, minced
8 ounces Udon noodles
1/4 cup chopped green onions
1/4 cup chopped peanuts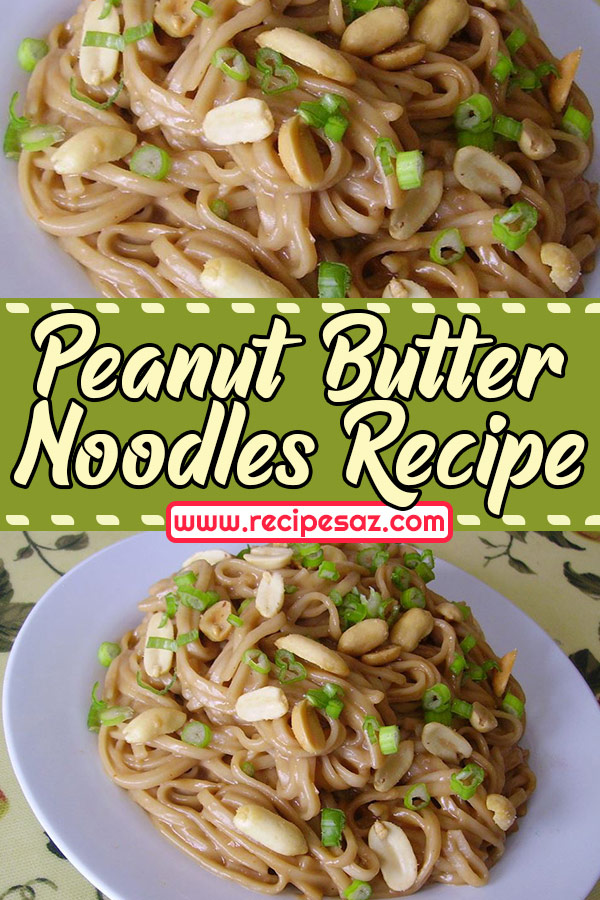 Directions
Bring a large pot of water to a boil. Add noodles and cook until tender according to package directions. Drain.
Meanwhile, combine chicken broth, ginger, soy sauce, peanut butter, honey, chili paste, and garlic in a small saucepan. Cook over medium heat until peanut butter melts and is heated through. Add noodles, and toss to coat. Garnish with green onions and peanuts.