"Nothing says comfort food quite like a homemade meatball. The tender juicy meat that's been seasoned with all kinds of savory spices and slowly cooked to deliciousness is pretty much irresistible. A meatball makes for a great meal at any time, and if you're into meal prep, a double batch of meatballs can be frozen and stored away to be served at a later date. A moist and savory meatball goes well with just about any sauce, from teriyaki to tomato, cheesy or spicy. We love a protein that is this versatile!" -Sarah Cool
"Please let us know what you think if you ever try it at home , and don't forget to share it with your friends and family and also on social networks, this means a lot to us"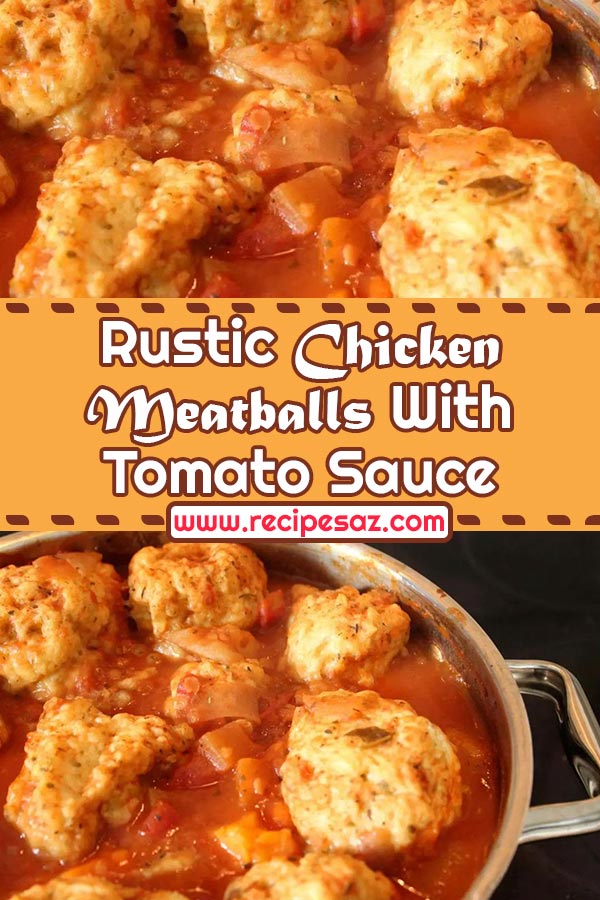 Ingredients :
2 pounds ground chicken
2 eggs
1 yellow onion, diced and divided
½ cup shredded Parmesan cheese
2 tablespoons flour
1 tablespoon Italian seasoning
3 cloves garlic, minced
1 tablespoon balsamic vinegar
1 teaspoon red pepper flakes (optional)
1 teaspoon kosher salt
½ teaspoon black pepper
2 (28 oz) cans chunky tomato sauce
1 tablespoon olive oil

Directions :
Cut onion in half. Dice half of the onion and slice other half.
Add chicken, eggs, Parmesan cheese, flour, Italian seasoning, garlic, 1/2 diced onion, vinegar, red pepper flakes, salt and pepper to a bowl and mix until all ingredients are well incorporated, with clean hands or a fork.
Roll meat into balls, using approximately 2 tablespoons of chicken mixture per meatball. Set meatballs on a separate plate or sheet of parchment paper until all meat has been used.
Add oil to pan on medium heat. Sauté reserved onions until just softened. Place meatballs in pan and pour tomato sauce over top of meatballs. Bring to a simmer. Maintain simmer and cover for 20 minutes or until meatballs are fully cooked.
Serve meatballs with sauce. Add more salt and pepper, to taste.
Source : 12tomatoes.com