In this article, you'll see how to make quick-and-easy grilled chicken breasts marinated in a simple sweet-and-sour marinade. You probably already have on hand all the ingredients for the marinade! Get this recipe for Unbelievable Chicken. These grilled chicken breasts are also delicious sliced and served on top of salads.
Ingredients :
1/4 cup cider vinegar
3 tablespoons prepared coarse-ground mustard
3 cloves garlic, peeled and minced
1 lime, juiced
1/2 lemon, juiced
1/2 cup brown sugar
1 1/2 teaspoons salt
ground black pepper to taste
6 tablespoons olive oil
6 skinless, boneless chicken breast halves
Directions :
Prep : 15 m
Cook : 20 m
Ready In : 9 h
In a large glass bowl, mix the cider vinegar, mustard, garlic, lime juice, lemon juice, brown sugar, salt, and pepper. Whisk in the olive oil. Place chicken in the mixture. Cover, and marinate 8 hours, or overnight.
Preheat an outdoor grill for high heat.
Lightly oil the grill grate. Place chicken on the prepared grill, and cook 6 to 8 minutes per side, until juices run clear. Discard marinade.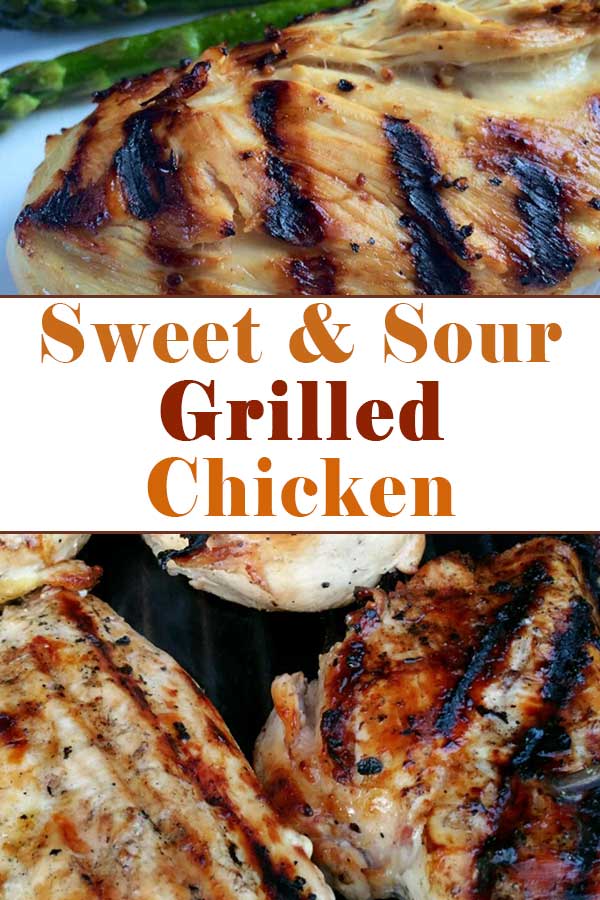 Source : All Recipes