My grandpa's recipe. Old-school and traditional Minnesota staple.
Ingredients
1 pound ground beef
2 cups elbow macaroni
1/2 large green bell pepper, coarsely chopped
1/2 large onion, chopped
1 (16 ounce) can tomato sauce
1 pound tomatoes, coarsely chopped
2 teaspoons Worcestershire sauce
1 teaspoon soy sauce

1 teaspoon salt

3/4 teaspoon dried basil

3/4 teaspoon dried oregano

1/2 teaspoon ground black pepper

1/2 teaspoon chili powder

1/4 teaspoon garlic powder

1/8 teaspoon hot pepper sauce (such as Tabasco(R))

1 cup beef broth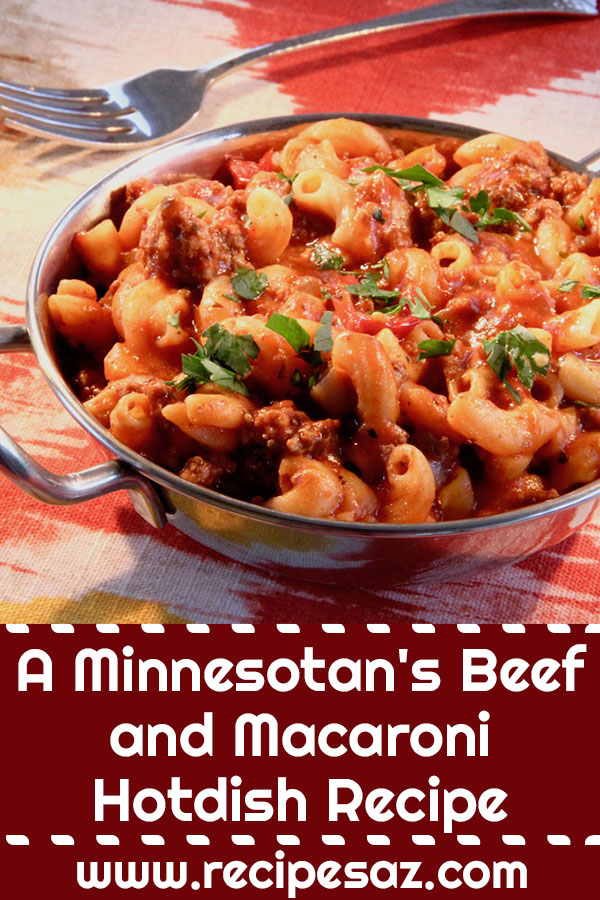 Directions
Cook beef in large skillet over medium heat, stirring occasionally, until browned, about 5 minutes. Transfer beef to a bowl.
Cook macaroni, bell pepper, and onion in the same skillet over medium heat for 3 minutes. Add cooked beef, tomato sauce, tomatoes, Worcestershire sauce, soy sauce, salt, basil, oregano, ground black pepper, chili powder, garlic powder, and hot pepper sauce. Pour in beef broth. Cover skillet and simmer until macaroni is tender, about 15 minutes. Remove lid and simmer, stirring occasionally, until thickened, 5 to 10 minutes.